During Easter, the eggs painting is one of the typical traditions of many areas of Italy, including our Umbria.
In particular, a small Umbrian village has made of painting eggs a real annual appointment, with a competition involving every year artists and amateurs who implement all their creativity, and a permanent museum specially dedicated.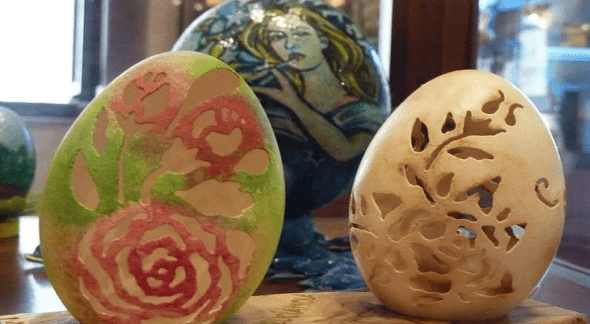 >> Enjoy your Easter holidays and visit Umbria, there are many offers for you! Look at them here!
2019 Ovo Pinto
We are talking about Civitella Del Lago, close to Orvieto: thanks to the Ovo Pinto Cultural Association, in fact, in this picturesque town you can take part in a unique competition.
Until 24th March 2019, you can enter the competition for the 2019 National Ovo Pinto Show, a contest open to all and based on the decoration of the eggshells of any animal species, painted with all the techniques of execution. The best creation will be rewarded with a cash prize in the respective category, professional artists or amateurs.
You can admire the decorated eggs from Easter to the 1st May 2019, when there will be the awards ceremony of winners.
Then, the works will remain on permanent display at the local museum: in Civitella Del Lago, it is possible all year enjoy the Ovo Pinto Museum, with dozens of magnificent eggs of all shapes and colors, decorated during the years.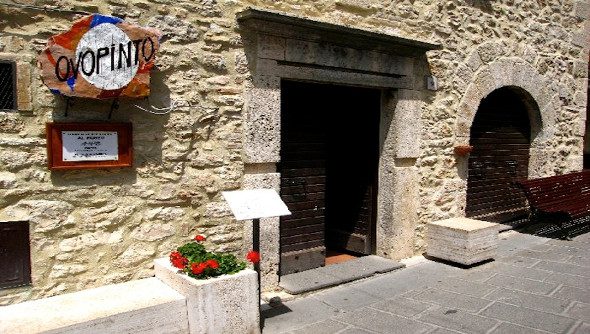 Annual Theme of Ovo Pinto
A 2019 dedicated to Leonardo Da Vinci
The Ovo Pinto Cultural Association choose every year a special theme to inspire the participants. This year, they wants to promote the most important figure of the Italian Renaissance: Leonardo Da Vinci. In fact, the 2019 slogan is "A Tribute to the Genius of Renaissance: Leonardo Da Vinci".
To all participants who will choose this theme in their decorations, a unique special prize will be awarded to all categories (excluding the winners of the same categories).
A theme for the competition is a tradition that is renewed every year for the decorations of the eggs of Civitella del Lago, to pay homage to a character or to enhance a product linked to the territory.
Previos Editions Themes
In 2016, the Ovo Pinto Cultural Association promoted the anniversary of the death of Luigi Pirandello. In 2017, they decided to propose a completely different (and spicy) theme to the participants. In fact, the Association wanted to promote chili pepper, dedicating to this plant the main theme and celebrating in this way the 25° year of Chili Peppers Festival of Diamante (CS) together with the Italian Academy of Chili Pepper. In fact, the 2017 special theme had the following title: "A tribute to chili pepper: culture, eros, food, fire, traditions and magic".
Last year, instead, Ovo Pinto wanted to promote the established link between Civitella del Lago and the olive oil, one of the most typical products of its land, following the slogan "Olive Ovo" (literally L'Ovo d'Oliva).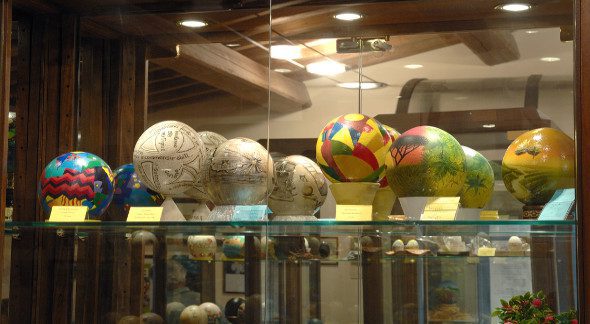 For more informations about the competition, look at the attachment below!