▌ Discover
Magione
#BELLAUMBRIA
The name of Magione, which was first mentioned in 1075, derives from the Castle of the Knights of Malta, i.e Magione.
Today this building rises in the middle of modern urban center, and is characterized by a square plant with circular towers and a courtyard on which, on the three sides, three overlapped loggias appear. The current structure is however the result of a widening of the preexisting castle, which, at the beginning, also incorporated an ancient Benedictine abbey of XII the century. The latter is supposed to have been the seat of the order of the Templari.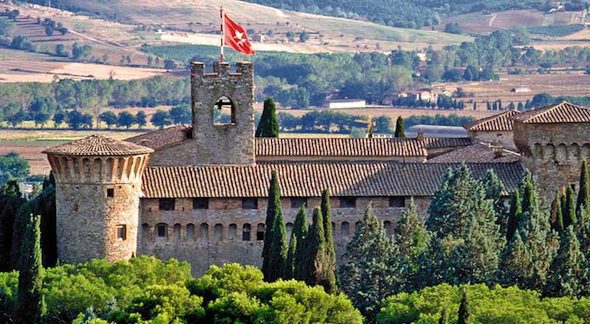 After a visit to the Parochial church and the church of the Madonna delle Grazie of the 1209 it is nice to leave for an excursion to the ancient middle ages villages of Montecolognola, from where a magnificent view of the Trasimeno Lake and of Monte Melino can be admired; there it will be possible to visit the castle and some artistic works conserved in the parochial church.