The St Francis Museum of Montefalco hosts the famous work "Madonna della Cintola", an extraordinary pictorial work of the artist Benozzo Gozzoli.
Because of his succes, the special exhibit has been extended: there is still time until the 30th of April 2016 to go in Montefalco and admire this masterpiece of the Italian Renaissance painting.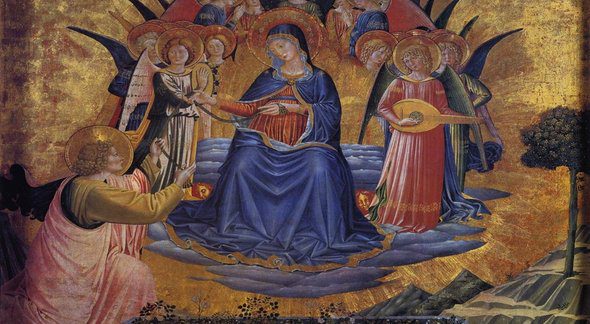 The Madonna della Cintola in Montefalco
In fact, after 167 years, the work temporarly abandons the Vatican Pinacoteca to come back in Montefalco and rejoin the cycle of frescos painted by the master Gozzoli in the St Francis Church.
The "Madonna della Cintola", enriched with an exemplary restoration by the operators of the Vatican Museums, can be admired in all of his splendor. About the work, the curator of the exhibition Antonio Paolucci talks of "a wooden carpentry of extraordinary quality, almost a masterpiece of structural engineering, which is miraculously intact to date; tender and bright colour shades, Flemish subtleties worthy of Fra Angelico equalling the Tabernacle of the Linaioli and San Marco frescoes".
Moreover, Benozzo Gozzoli grew professionally with the master Beato Angelico, painter protagonist of the first Florentine Renaissance. Gozzoli became his collaborator in the major works, especially in the Vatican with the cycle of frescos of the Vatican Palaces and of the St Peter Basilica, and in the Cathedral of Orvieto.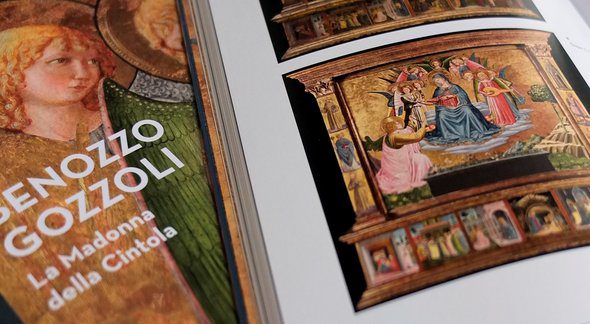 The St Francis Museum complex
The St Francis Church has been the seat of the civic museum of Montefalco since 1895. The ancient church was built between 1335 and 1338, and it hosted a painting work-site of noticeable artistic and historical importance, with with frescoes realized between the 14th and the 16th century.
Above all, we remind "The Scenes from the life of St. Francis" (1542) of Benozzo Gozzoli, counted among the most well-maintained painting of the cycles of the Renaissance, and the "Annunciation with God the Father in Glory between Angels and the Nativity" (1503) of Pietro Vannucci, known as "Il Perugino".
In addiction, paintings, sculptures, woven drapes, objects and archeological findings from the territory are on display in the St. Francis Church and the in attached Convent.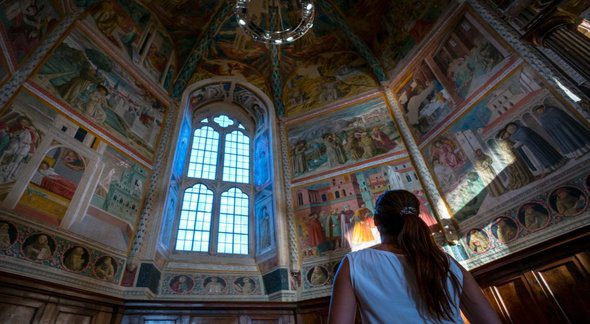 Practical informations
You can visit the exhibit at the following opening hours:
January, February, March
OPENING: from Wednesday to Sunday
HOURS: 10:30 ��" 13:00 / 14:30 ��" 17:00
April
OPENING: every day of the week
HOURS: 10:30 ��" 18:00
Tickets:
Full ticket € 7.00
Reduced ticket € 5.00
Persons under 25 and over 18, TCI
Free entrance
Persons under 18, Icom members
Possibility of guided visits and especially opening. For more information visit the official site of the museum