From 13th to 22th July 2018, the main appointment in Umbria with the music is coming: Umbria Jazz is coming, with its various and rich program.
We do not need to spend many words about the importance of this festival, an adventure started in 1973 that grew up year by year, edition by edition. With Umbria Jazz, the greatest excellences of italian and international jazz music came on Umbrian stages. Anyway we highlight the care and value of Umbria Jazz "system", which is creating many events to involve more areas and cities of Umbria, looking for a free sharing of music and emotions that comes from the roots of the festival.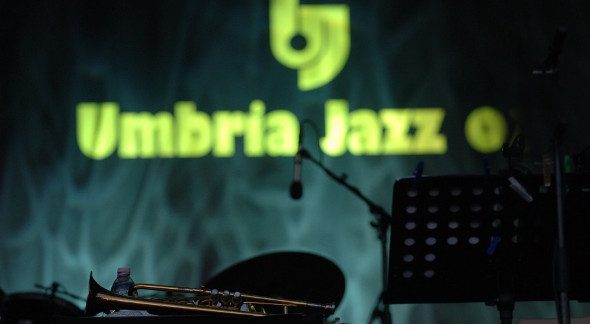 >> Do not miss the appointment with Umbria Jazz: enjoy sounds, colours and the atmosphere of an entire city… Click here to reserve your hotel in Perugia!
Umbria Jazz 2018, the PROGRAM OF THE MAIN STAGE
The frame of Umbria Jazz is as always Perugia, with its prestigious locations and especially with the wonderful Arena Santa Giuliana. Look at the program of the Main Stage of the Arena, the most eminent stage of Umbria Jazz!
ON FRIDAY 13th JULY at 9 pm
UMBRIA JAZZ 2018 GRAND OPENING – QUINCY JONES 85thANNIVERSARY CELEBRATION
With DEE DEE BRIDGEWATER, NOA, PATTI AUSTIN, TAKE 6, IVAN LINS, ALFREDO RODRIGUEZ, PEDRITO MARTINEZ and PAOLO FRESU; UMBRIA JAZZ ORCHESTRA directed by JOHN CLAYTON and QUINCY JONES featuring HARVEY MASON & NATHAN EAST in collaboration with ORCHESTRA DA CAMERA DI PERUGIA
The opening of the festival is a truly unique event this year, combining the show with a real birthday party. Umbria Jazz celebrates the 85th anniversary of Quincy Jones with a memorable evening that will see this icon of music performing and presenting many guests on stage, many artists and musicians who have worked with him in the past: the star of the American song Patti Austin, the virtuoso of the Jazz vocals Take 6, Dee Dee Bridgewater, Noa, and his historic partner – the guitarist and composer Gil Dor, a great Brazilian musician, Ivan Lins, and, Alfredo Rodriguez and Pedrito Martinez from Cuba. In addition, there will be Paolo Fresu as special guest.
ON SATURDAY 14th JULY at 9 pm
GILBERTO GIL CON REFAVELA 

Legend of the Brazilian popular music, Gilberto Gil returns to Umbria Jazz to evoke and celebrate the album Rafaela 40, 40 years later its released. It is one of his most beautiful and emotionally involving projects, recorded in 1977 following his participation in the African music festival of Lagos in Nigeria. For this reason, it is also one of the most "African" discs of the artist, although full of funk veins and therefore considered a bridge between Africa and Brazil.
ON SUNDAY 15th JULY at 9 pm
CAETANO VELOSO Ofertorio
STEFANO BOLLANI Que Bom
Stefano Bollani will be on stage with his piano and the Brazil too, for an evening dedicated to his latest album focused on Brazilian music. With Jorge Helder on bass, Jurim Moreira on drums and two percussionists, Armando Marçal and Thiago da Serrinha, Bollani will perform with an all-Brazilian band of internationally renowned artists.
ON MONDAY 16th JULY at 9 pm
JOUNG FATHERS
MASSIVE ATTACK
A unique special night at Umbria Jazz!
ON TUESDAY 17th JULY at 9 pm
THE CHAINSMOKERS
This duo climbed and dominated all the international charts last year, winner of a Grammy as Best New Artist too. They will be on stage at Umbria Jazz for an unmissable summer show: among indie, progressive and pop worlds, the songs of The Chainsmokers have reached the top of the world, rankings over millions of Youtube views and streaming Spotify, making the fans literally go crazy.
ON WEDNESDAY 18th JULY at 9 pm
SOMI
A delicate and innovative artist, able to create a bridge between her African roots and the American jazz & soul scene. This young singer and songwriter has been able to gather the inspirations of different worlds, linking them with her expressive intensity and her ductile and extremely natural vocality. A sort of New African Jazz in which to find echoes of Dianne Reeves, Nina Simone, Dee Dee Bridgewater.
ON THUSDAY 19yh JULY at 9 pm
PAT METHENY
The famous guitarist returns to Umbria with his show "An evening with Pat Metheny", preceded by the opening of Kyle Eastwood Quintet. A special evening that will put together a select group of musicians able to retrace the entire repertoire of Metheny's music, such as the Mexican drummer Antonio Sanchez who has been following him since 2000, the English keyboardist Gwilym Simcock, and the Malay contrabassist Linda May Han Oh.
ON FRIDAY 20th JULY at 9 pm
DAVID BYRNE
The founder of Talking Heads, a complete artist with a multifaceted talent (he is a record producer, a photographer, a director, a musician) who won an Oscar and a Golden Globe for the soundtrack of "L'Ultimo Imperatore" in 1988 and 2 David di Donatello in 2012. He will be on stage at Umbria Jazz in Perugia with a wide-ranging show where the public can find all his art.
ON SATURDAY 21nd JULY at 9 pm
MARIO BIONDI
One of the most popular artists of the Umbria Jazz audience, returns for this 45th edition. Mario Biondi performs a few months after the release of Brasil, his latest work dedicated to Brazilian popular music.
ON SUNDAY 22th JULY at 8:45 pm
GREGORY PORTER – A NAT KING COLE TRIBUTE NIGHT

Gregory Porter presents live his tribute to Nat King Cole, the focus of his latest album released a few months ago. A tribute felt and strongly desired, because the great crooner was one of the first inspiration of Porter, accomplices the records that his mother made him listen to as a child. The Umbria Jazz 2018 closes with this concert that incorporates the formula of the disc thanks to – for one only Italian date – an orchestra arranged and directed by Vince Mendoza, based on the nucleus of young musicians who gave life to the Umbria Jazz Orchestra, enriched by others winds and a string section.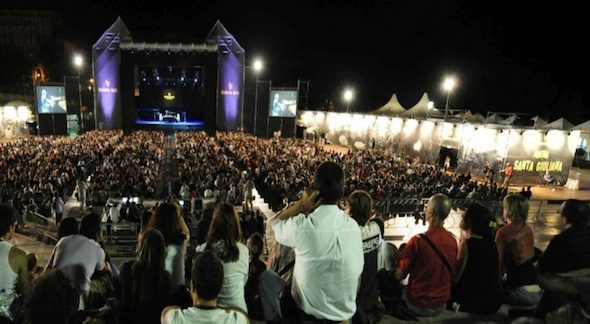 >> Umbria Jazz is waiting for you with the best of national and international jazz music scene… Look at the best farmhouses of the area and organize your holiday during Umbria Jazz
And there is more: find out the complete program!
The Festival is involving all the city with many events in many different locations, symbols of the city itself: from the cental streets to the Carducci Gardens, from the Morlacchi Theather to the main square Piazza IVNovembre.
The program of Umbria Jazz is rich of concerts, meetings and initiatives where music is always the protagonist. In addicion, enjoy the best Umbrian gastronomy with the jazz lunches, the appetizers in music and the outdoor restaurant at the Arena, for a perfect mix of great cuisine and great music.
Open the attachment at the bottom of the page to find the COMPLETE PROGRAM OF UMBRIA JAZZ!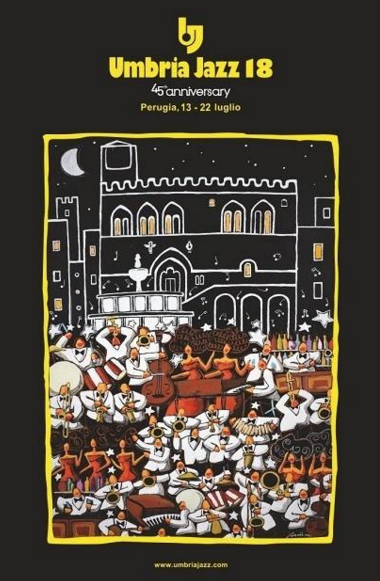 >> There are many offers to stay in Umbria! Discover them, Umbria Jazz is ready for you!