The annual appointment with Strasimeno 2019, at its 18° edition, is coming ! The charming Ultramarathon of Trasimeno Lake Park there will be on Sunday 17th March 2019.
Hurry up, you can sign up until the 12th March !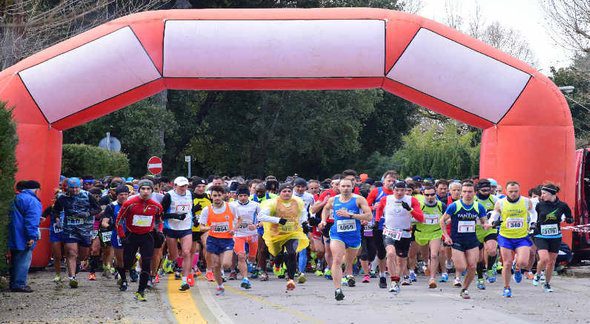 >> Take part at this 2019 edition of Strasimeno Ultramarathon and stay in a hotel or a farmhouse around Trasimeno Lake
Strasimeno Race
Strasimeno Ultramarathon has an itinerary of 58 km along the banks of famous Trasimeno Lake, with departure and arrival in Castiglione del Lago and many intermediate finish lines. The path is developed as a loop through lands and towns around the Lake; it is mainly flat and on tarred surfaces.
On Saturday 16th March, at 3:00 pm, always in Castiglione del Lago, there will be the not competitive race Strasimeno Young of the youth sector.
On Sunday 17th March, instead, the departure is at 9:15 am in contemporary for all the races.
The international race (competitive and not-competitive) around the Trasimeno Lake will have the following intermediate and competitive finish lines:
at km 10 – Borghetto (also not-competitive);
at km 21.097 – Passignano sul Trasimeno;
at km 34 – San Feliciano; 
and at km 42.195 – Santarcangelo.
At the arrival of the first runner until 6 PM, pasta party for having fun and ending the day all together!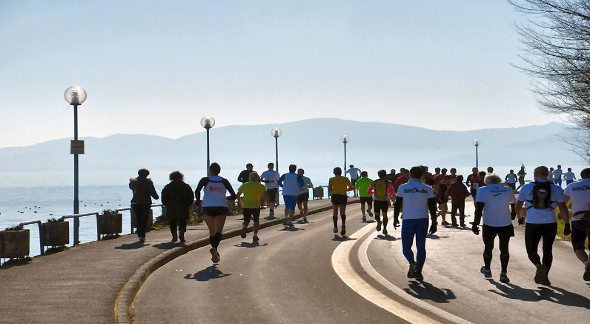 Strasimeno and the Trasimeno Lake
The Strasimeno, with its exceptional location, is a great occasion to put in contact sport lovers and not to the world of running. Many people, simply viewers, have decided to become protagonists of the race. The manifestation is increasing year by year the number the competitors enrolled and the audience's attention to the event. With the tentative to show a deeper sensibility for all people interested, not only professional runners, the Strasimeno event organizes not-competitive running and walking, with distances easily accessible to amateur walkers.
The manifestation is also a wonderful opportunity to spend a weekend in the unique scenery of the Lake, with its towns along the banks nestled among the Umbrian hills and the large pond of Trasimeno Lake Park. The beauty of the landscape enriches the sportive event and makes it unique, for a visit of natural and historical-artistic high value.
From the natural oasis of Polvese Island, to the beaches and the small ports of the picturesque towns, until the fortresses with their really ancient origins, you can enjoy an itinerary all around the lake, starting from the point of meeting of the race.