Time is running out. But not here. Not now.
This is slogan of Octriculum, the historical reenactiment that is taking place on 12th and 13th September 2015 in Otricoli. A travel through time that will bring you directly to the Anno Domini 168, to the period of the Emperor Marco Aurelio's kindom. A week-end dedicated to the history, rich of unique emotions.
A special event to the families, where adults and children could live again the past and let theirselves be conquered by the spirit of the Roman age.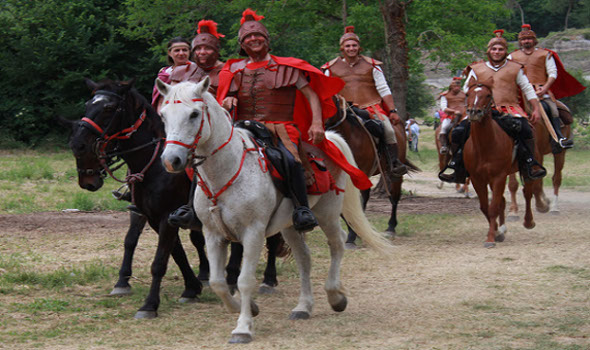 The Ocriculum 2015 is taking place in Otricoli, in the Archeological Parc of Ocriculum, one of the most important archeological areas of the region and of Italy, thanks to its monuments and their great preservation status.
The area of the parc coincides with the ancien centre of Ocriculum, who had a strategic role in roman age because it was a point of exchange between Umbria and Sabine region, between the fluvial trades and the Flaminia road. A flourishing city at the Imperial Age, Otriculum was famous for the beauty of his landscape and his surronding nature, in fact it was a vacation destination of some roman patricians in the I century d.C.
Change your money with the "sesterzi", then cross the threshold and come into the city. There, you will find a lot of stands with ancient artisans and traditional products of the Roman Age.
In the different areas of the parc, there will be some reenactiments about the everyday life in that period, from the reality of the farmers to the training of the legions, to the ancient dances and the gymnastic exercises to the lessons of history with the Magister and his students.
At the Porto dell'Olio you will find a splendid reconstrucion of the ancient river port, where are taking place some scenes of navigation and trade along the river Tiber.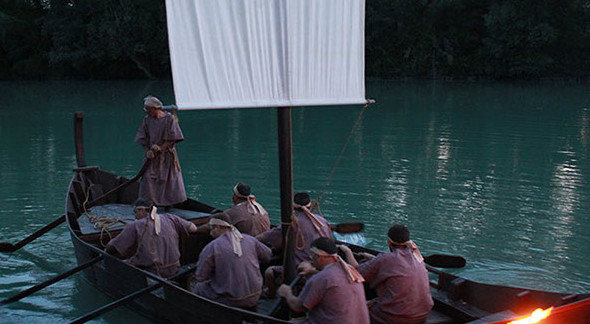 In addiction, you could participate to the shows at the theater and the amphitheater, first of all the fight of gladiators, just to live to the fullest the Panem et Circenses Age.
At 15.00, don't miss the historical parade who is crossing the Archeological Parc to the Temple of Jupiter!
All the informations at the official site of the event: Ocriculum 2015.