The "Consorzio Tutela Vini di Montefalco" and the "Comune di Montefalco" organized also in this 2015, from September 18 to 20 Enologica35, the most important event dedicated to Sagrantino.
Always it is an extraordinary series of events dedicated to one of the DOCG (Denomination of Origin Controlled and Guaranteed) the most important in Italy, which plays a leading role in the panorama of the great red wines of Italy.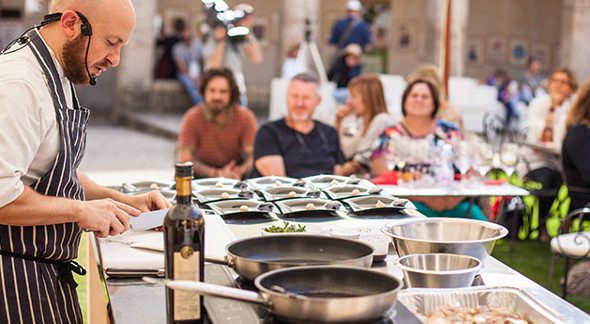 The program, still under development, will be full of events that will give the opportunity to get to know the lands, villages and all that revolves around the wines of the area, and will house spaces and insights to insiders, enthusiasts, curious!
Tastings, conferences, music, exhibitions and cooking show focused on the Sagrantino.