To introduce a new year dedicated to the music, come to celebrate 2019 with Umbria Jazz Winter, in the magnificent scenery of Orvieto. A program with an even richer and more quality program, including news and great returns.
Do not miss this appointment with the jazz music in Winter version, enjoy its events and concerts in the Umbrian city of Orvieto from the 28th December 2018 to the 1st January 2019.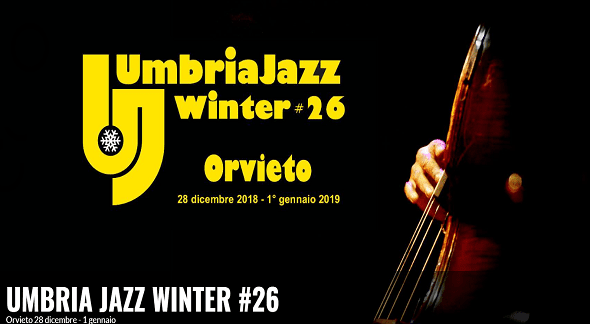 >> Discover Umbria Jazz Winter and spend some days in one of the best hotels or farmhouses in Orvieto
Umbria Jazz Winter #26
As the tradition, Umbria Jazz Winter has been coming with the New Year in Orvieto since 1993, year of the first edition. During the 5 days of the event, the city will be full of initiatives, with many musicians and a unique mix of genres: from jazz to blues, from gospel to soul.
The festival is proposing to the guest many events in all its historic center, and of course in its most important and suggestive locations as Teatro Mancinelli, Palazzo del Popolo, Palazzo dei Sette, Emilio Greco Museum, the Cathedral and the historic centre of Orvieto.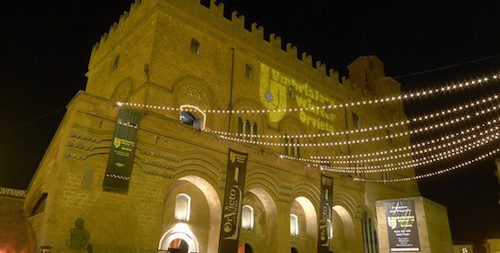 >> There are many offers in Umbria, click here to look at them
The most interesting events of Umbria Jazz Winter #26
Enrico Rava, Roberto Gatto and Danilo Rea together on stage with the double bass player and composer Giovanni Tommaso to celebrate his sixty year career. A show that traces its artistic experience in a festive dimension, bringing back to the stage a group of great artists and even before friends, as well as re-proposing the songs of one of the most famous and dances Italian records.
28th December, at 9:00 pm Teatro Mancinelli
29th December, at 4:00 pm Palazzo del Popolo
30th December, at 7:00 pm Palazzo del Popolo
A heartfelt tribute to Italian cinema, which has certainly helped to make known part of the culture of our country throughout the world. The group on stage is an all star of Italian musicians: Rosario Giuliani on sax, Luciano Biondini on accordion, Enzo Pietropaoli on double bass and the eclectic Michele Rabbia on percussion, drums and electronics.
29th December, at 12:00 Emilio Greco Museum
30th December, at 12:00 Emilio Greco Museum
31th December, at 12:00 Emilio Greco Museum
1st January, at 12:00 Emilio Greco Museum
The Sardinian trumpeter Paolo Fresu, the French accordionist Richard Galliano and the Swedish pianist Jan Lundgren, while never forgetting their respective roots, offer the public to dive itself into a sea as large as the Mediterranean, where cultures, peoples and different identities are destined for the meeting, not disjunction.
28th December, at 9:00 pm Teatro Mancinelli
29th December, at 7:00 pm Palazzo del Popolo
30th December, at 4:00 pm Palazzo del Popolo
31th December, at 7:00 pm Palazzo del Popolo
Interesting trio born from the artistic encounter between the voice of Karima, the trombonist Mauro Ottolini and the piano by Oscar Marchioni. A project dedicated to blues and R & B music, to retrace the stages of Jazz from its origins to today.
31 December, at 12:00 pm Palazzo del Popolo, Sala Expo
31 December, at 11:15 pm Palazzo del Popolo, Sala Expo
"NEW DIRECTION TENNESSEE STATE GOSPEL CHOIR"
After the prestigious first prize at the National Choir Explosion in Louisville (Kentucky) in 2015, the gospel choir of the Tennessee State University lands in Orvieto to give a unique musical moment. Contemporary and traditional gospel, spiritual, classical style hymns for this training of young musicians and soloists of the highest level founded in 1997 by Travis Bryan and directed today by Justin Butler.
30th December, at 10:30 pm Teatro Mancinelli
1st January, at 01:00 am Teatro Mancinelli
1st January, at 5:00 Cathedral of Orvieto, Mass of Peace & Gospel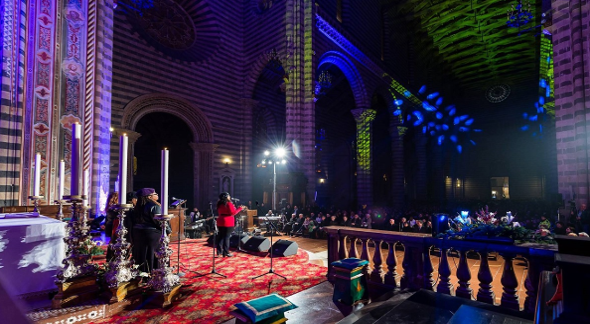 >> Live the experience of Umbria Jazz Winter in one of the best famhouse of the area of Orvieto
Spend a different New Year's Eve in Orvieto with Umbria Jazz #26
This Festival will propose many events and Orvieto will be a unique location to spend your Christmas holidays and the New Year Eve.
Music offered is also really various, with different genres and sound richness. Umbria Jazz has in fact an open vision of the music, as long as quality music.
In addition to the concerts already suggested, there is also a concert of 9:00 pm at the Bistrot "Il Malandrino" with "The Hose Quintet" (Piero Odorici, Daniele Scannapieco, Andrea Pozza, Aldo Zunino and Anthony Pinciotti) and the grand concert with 10:00 pm at the Palazzo dei Sette, and that will see alternate "Claudio JR De Rosa Quartet", "Nick The nightfly quintet" and "Filippo Bianchini Quintet".
To discover the details of the program, look at the official site of Umbria Jazz Winter