In 1540, during the pontificate of the Farnese Pope Paul III, Perugia was last free city in Italy and was finally defeated in what is known as the Salt War. As a sign of the renewed papal dominion, the Pope commisioned Antonio da Sangallo the Younger to build an imposing fortress: Rocca Paolina.
>> Do you want to visit Rocca Paolina? Contact now the best farmhouse in Perugia and discover their offers!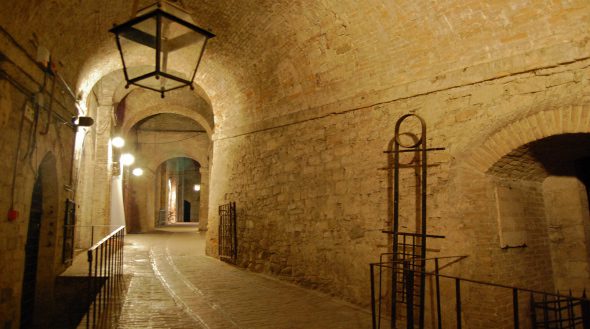 The interior of the Rocca Paolina is formed by the ancient streets and squares of medieval Perugia. The escalators built inside facilitate the visit and quickly connect the lower part of the city with Corso Vannucci.
In addition to the old neighborhoods and streets, you can still see the hall of the papal guards, the house of the Baglioni family and, before exiting at the bottom of the fortress, the remains of ancient stone "Game of Football", a stage of wood where the game was played. We should also mention the ancient Porta Marzia, the door of Etruscan circle (second half of the third century BC), which was set in the eastern bastion of the Rocca Paolina to decorate an entrance.
>> There are offers in deadline! Click and consult list of the best hotels in Perugia!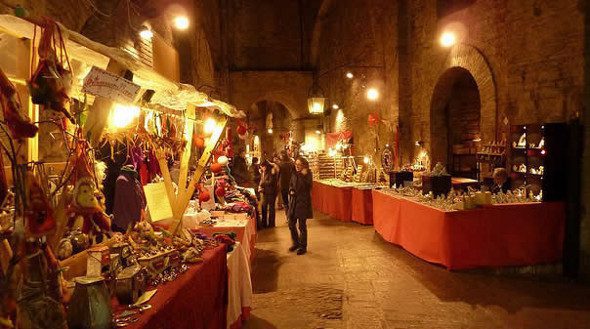 The Rocca Paolina supports the needs of citizens taking new names at the events and hosting festivals, social events and its own exhibition center (the CERP).
To visit it you do not pay the ticket, but along with its ancient rooms also live the Perugia dynamic and modern. Never deserted, the fortress is an integral part of the city: a vibrant reference point for citizens and tourists during the holidays and in everyday life.
>>If you've decided to see Perugia and to visit the Rocca Paolina you should contact Stuart now houses in its vicinity >>click this link