Missing just a few days to Saint Valentine, final preparations are under way in Terni for the new edition of Cioccolentino, which will take place through the streets of the historic center from 13th to 17th February 2019.
The event is part of the program of the Valentinian events and includes sweet tastings, workshops for adults and children, stands of themed products and side events. It is an inviting opportunity to celebrate with the sweetness of chocolate the feast of St. Valentine, patron of Terni.
"Finish Line of Love" is the slogan chosen to accompany the 2019 edition of Cioccolentino:
 "When the heart beats, the goal to reach is only that of love!
Understood as eternal love … a love conquered with will, because when we truly love, we conquer the whole world. "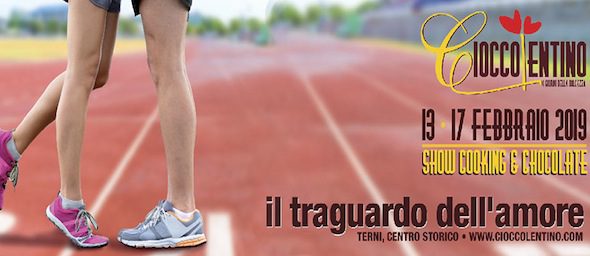 >> Vieni ad assaggiare il miglior cioccolato realizzato dai Maestri cioccolatieri umbri nella città di San Valentino! Scopri i migliori hotel per soggiornare a Terni
Program of Cioccolentino 2019
The protagonist of Cioccolentino is always the high pastry, interpreted by the most important Master confectioners of the territory and enriched by the inevitable stands of confectionery companies from all over Italy. Rich and varied program of activities dedicated to the most loved sweet, with chocolate lessons – rigorously crafted – "sensory" moments, tastings and show cooking in the streets of the historic center.
Below, here are the planned events divided by theme.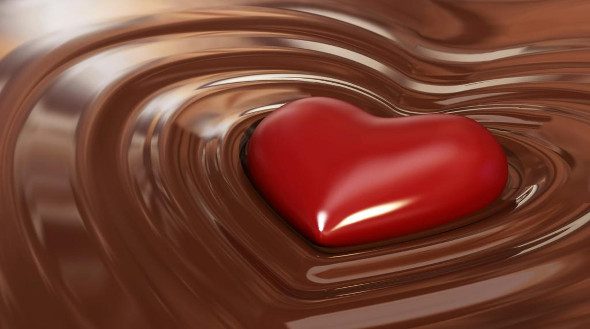 Laboratories and tastings in Cioccolentino
Chocolate and experience
Piazza della Repubblica
SUNDAY 17, H 15.00 / 20.00

Tastings with musical accompaniment by the Istituto Superiore di Studi Musicali G. Briccialdi

Tasting and meditating are two distinct moments that mature virtues when combined with a pleasant and conscious listening. Chocolate, wine and music act on us by finding hidden, sometimes unpredictable multi-sensory paths. The chocolate and experience is a creative project of sound communication that is realized thanks to the collaboration of sound professionals able to relate with the multiple forms of contemporary communication.

Magic pastry
Galleria del Corso
ALL DAYS H 16.00 / 20.00

Show cakes of aspiring pastry chefs, created in the contest Love Cake. A sweet display to admire, where all visitors can cast a vote for the most beautiful cake.

Love Cake
GALLERIA DEL CORSO
WEDNESDAY 13th FEBRUARY H 15.30

Official stands opening, with staff presentation and program

At 4.00 pm, demonstration of the decoration of an amazing four-handed cake by Cinzia Maturi and Angela Penta in the area dedicated to the show coking

FROM THUESDAY 14th TO SUNDAY 17th FEBRUARY 

Inside the gallery of the course, permanent exhibition of cakes in competition.

Competition this year arrived at the 9th edition and dedicated to love in history called "LOVE IN TIME". Throughout the period will be set up in the center of the Galleria del Corso a giant Sweet table dedicated to ALICE IN THE COUNTRY OF WONDERS, with all the furniture and fittings of the case … giant mushrooms, flying cups, steaming teapots … .. and a thousand watches. There will be no surprise guests from the world of Alice.

Moreover, within the 4 days there will be demonstrations of cake design, pastry and airbrushing by the very talented and highly decorated ANGELA PENTA, MARIA PRINCIPESSA, CINZIA MATURI and the multi-layered and very large pastry shop of TONKA PASTICCERIA, GIULIA GIOCONDI. With demo of pastries, modern pastry, sugar art, modeling, cake design.

Every day a different appointment, enriched by many guests.

Emotions of love
A magical journey to discover a journey of images and emotions. The sweet nights of Valentine's Day will envelop all lovers in a fairytale itinerary and a breathtaking atmosphere. When the night goes down, the candles light up, illuminating the exposed cakes that will light up, creating a unique and enveloping spectacle.

Junior MasterChocolate
PIAZZA DELLA REPUBBLICA
WEDNESDAY 13th / THUESDAY 14th / FRIDAY 15th / SATURDAY 16th
H 10.00/12.00

Born with the aim of promoting chocolate through educational activities aimed at primary and secondary schools, a program that will start from the first months of school. Activities aimed at the primary and secondary schools the path will begin with the reproduction of videos on the chocolate production process, providing geographical and historical notions.

Then the socio-economic conditions of the cocoa-gathering populations will be treated, showing how complex is the path to obtain a piece of good chocolate. Finally, the process of transformation that leads to the production of different types of chocolate will be illustrated, the groups will be given a bit of cocoa to toast and turn into chocolate.

The lesson will end with a guided tasting.
Romantic Events – Love Events of Cioccolentino
Scala la vetta del tuo Amore
PIAZZA DELLA REPUBBLICA
ALL DAYS H 11.00/13.00 and 16.00/19.00

A fun game, where only the most able can express true love, climbing the huge chocolate bar over six meters high.

Amori Amorsi
CORSO TACITO
ALL DAYS H 11.00/13.00 and 16.00/19.00

It is the Instagram game dedicated to all lovers, a huge heart to be bitten, a sweet way to show your love and capture the fun day with a souvenir photo. All photos will be shared on Cioccolentino's facebook page.
Special Events: funny times at Cioccolentino
Finally, special events organized for the day of February 14th.