The Jazzit Fest, in from 26 to 28 June 2015 in the beautiful village of Collescipoli (TR), born in 2013 on the initiative of two publishing platforms, and Jazzit The Cultural Tourism, with the ambition to show that at no cost to taxpayers and through a scale of ethical values can create a festival intended to convert a territory "specifically to Terni" by industry "heavy" industry to "light": that of knowledge, environmental sustainability, culture, taste, art, creative start-ups, tourism, heritage of food traditions, landscape, ethics and citizenship.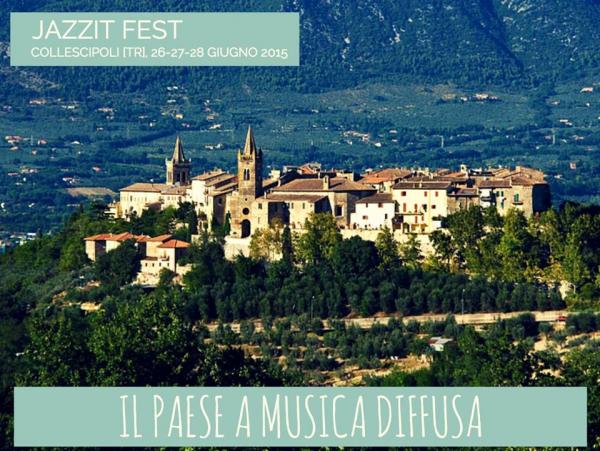 Want to experience the jazz 360 degrees Jazzit Fest 2015? Choose your farmhouse in Terni and surroundings.
Within the walls of the small Umbrian medieval town of Collescipoli (TR), at the Jazzit Fest and thanks to the Pro Loco Collescipoli, you 'social inclusion' through music: and the inhabitants welcome and host in their homes, in churches , historic buildings and squares a community of musicians, professionals, creative, intellectual and volunteers.
The Jazzit Fest was born as an opportunity to meet and exchange between jazz musicians, professionals, editors and readers of the JAZZIT; It is therefore an opportunity to get together and 'collective ego' to overcome the fragmentation of national jazz community, which often can not communicate and to network; It is also an expo and a meeting meant to be together, to know each other, exchange information, create commercial opportunities and keep abreast of new forms of music business.