Umbria Jazz
The bigger and most famous festival of the Umbria!
Who does not know Umbria Jazz, one of the most famous Jazz festival in Italy?
Umbria Jazz is a ten days festival organized during the month of July, in which Perugia devotes itself and embraces the best of the Italian and International Jazz  and not only, among the Arena Santa Giuliana, the Pavone theatre, Oratorio Santa Cecilia, Piazza IV Novembre and the Carducci gardens.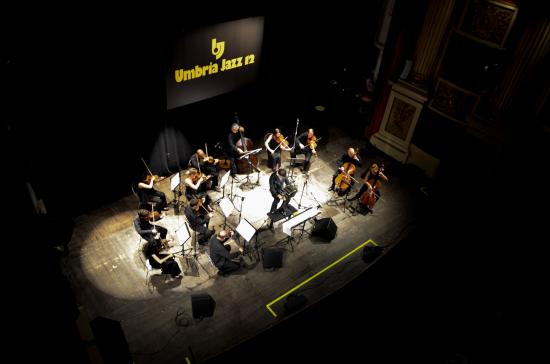 Origins of Umbria Jazz 
The Festival was officially born August 23rd, 1973, with the concerts of Aktuala and Thad Jones & Mel Lewis Orchestra, in which we found a young Dee Dee Bridgewater. The live show, located in the natural theater of Villalago in Piediluco (TR), was organized thanks to the efforts of Carlo Pagnotta, a merchant and a jazz music lover of Perugia.
The formula of the show in its first years was definitely different than the one it has today: it was a free and itinerant tour of concert, among some of the most beautiful locations of the Green Heart of Italy like Villalago, Piazza del Popolo in Todi, Piazza IV Novembre in Perugia, the Romano theater in Gubbio, the Albornoz Fortress in Spoleto and Piazza San Francesco in Umbertide.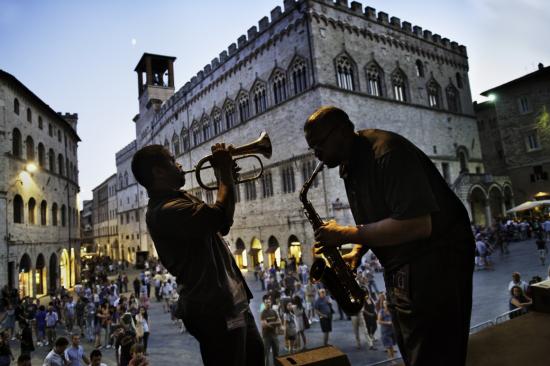 Umbria Jazz between 1970s and 1980s
The success of public was enormous and immediate. Too enormous and immediate, so much so that there began to be logistical, organizational and security problems. The Umbria was bursting with so many people. To say, Count Basie once failed to reach the stage, caught in a traffic jam of people.
The year 1976 was the darker one, conditioned by the tension of the Italian 'anni di piombo'. And in 1977 there was no Umbria Jazz. Another edition was organized in 1978, but the problems were not gone, indeed. And thus a festival that hosted the likes of Dizzy Gillespie, Sarah Vaughan, Art Blakey, Charles Mingus, Gil Evans, Gerry Mulligan, Chet Baker, Cecil Taylor, Archie Shepp, Keith Jarrett and many others, had to stop for 3 years.
Umbria Jazz today
It set off again in 1982. Umbria Jazz captures its final format becoming sedentary, settling in the historic center of Perugia, and for the most important concerts, getting with fee.
And also the billboard changes, not only orthodox jazz but also black music with asides in the pop-rock, as evidenced by the appearances of Elton John, Carlos Santana and Eric Clapton.
In 1985, the Umbria Jazz Association was born. Currently, its president is Renzo Arbore.
The heart of Perugia for 10 days becomes a global musical village, where every hour you listen to notes between the medieval buildings and squares. A real godsend for fans of good music. And not just for them.
For programme and details about Umbria Jazz, read also our page dedicated to the current edition of Umbria Jazz