Description
From 18 to 28 June 2015 Bevagna, a small medieval settlement situated in the center of Umbria, and included among the most beautiful villages of Italy, will once again host its market Gaite.
The Mercato delle Gaite of Bevagna is a reenactment of daily life of the town between 1250 and 1350. The term Gaite or Guaite, descending from the Lombard Watha (guard), they indicate the 4 districts (St. George, St. John, St. Peter and Santa Maria) which was once divided the city.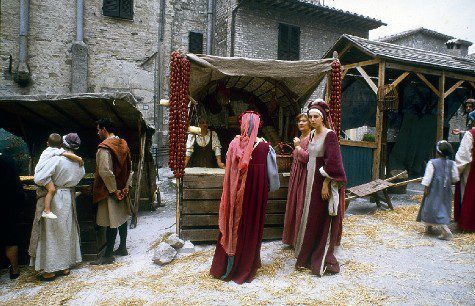 But the festival is not just a "Festival of Medieval Crafts", with its shops, is a real race, so that Gaite organize their markets independently and compete with each other in four challenges to contend for the Palio della Vittoria, for the district that faithfully interpret the role that covered in the Middle Ages:
From Friday, June 19, 2015 and until the end of the Market of the Gaite 2015, June 28, 2015, will feature in the Taverne, from 20:00 (Sunday for lunch) and medieval dishes. And Inns, at 19:00.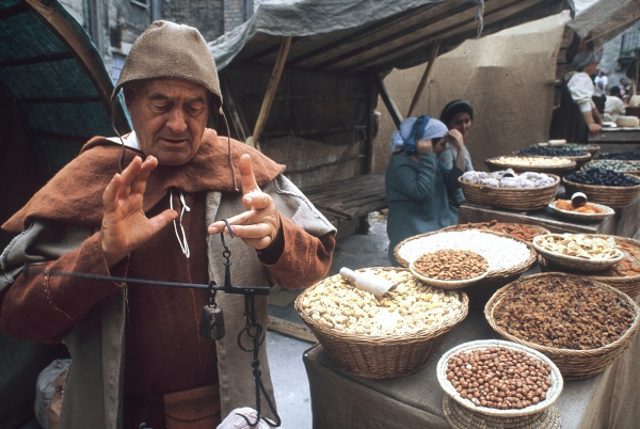 Will be 11 days in which the modern Bevagna will merge with the old one, where music, theater and juggling on the streets of the village inhabitants will leave their clothes to wear the clothes of nobles, peasants, artisans and magistrates. A real dive into history!

For more information and reservations ilmercatodellegaite.it, email info@ilmercatodellegaite.it, tel. (+39) 0742 361847.