Dal 28 Dicembre 2013 al 1° Gennaio 2014 ad Orvieto si svolgerà la 21ma edizione (la prima nel 1993, ndr) della versione invernale di Umbria Jazz, Umbria Jazz Winter 2013.
Sette le suggestive locations (Duomo, il Teatro Mancinelli, il Palazzo del Popolo, il Palazzo dei Sette, la Sala del Carmine, il Museo Emilio Greco ed il Ristorante "Al San Francesco") dove potrete ascoltare grandi protagonisti della scena Jazz (e non solo) internazionale come Paolo Fresu, Uri Caine, Fabrizio Bosso, Enrico Rava,  Lewis Nash e Steve Wilson, Walter "Wolfman" Washington, Franco Cerri, Nick the Nightfly, Cecile McLorin Salvant, Warren Wolf e Joe Locke  e molti altri. 
>>Vuoi vivere l'esperienza di Umbria Jazz Winter 2013? Cerca le offerte dei migliori agriturismi a Orvieto.
La prima performance di Umbria Jazz Winter 2013  si terrà sabato 28 Dicembre a partire dalle ore 16:00  alla Sala dei 400 di Palazzo del Popolo dove si esibiranno i migliori studenti dei seminari estivi della Berklee Summer School at Umbria Jazz Clinics con i Pericopes  (Ingresso libero) seguita alle ore 18:00 dalla street parade della marching band Funk Off per le vie del centro storico.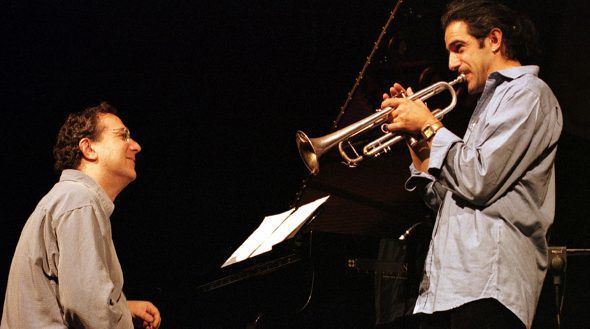 >> Ci sono offerte  in scadenza! Clicca e consulta la lista dei migliori hotel a Orvieto
L'ormai usuale Meeting Point a Palazzo dei Sette, non stop music con bar, snacks ed enoteca, aprirà alle ore 19:00 con l' Alan Harris Quintet. Nelle altre giornate aprirà alle ore 13:00, mentre l'ultimo concerto del Meeting Point inizierà alle ore 01:00 (ad eccezione del giorno di Capodanno). Tra i protagonisti di questo spazio troverete anche Nick the Nightfly Quintet,  Stefano Mincone Group, Tuba Skinny from New Orleans e la Rimbamband.
Il Teatro Mancinelli sarà il luogo deputato delle esibizioni delle ore 21:00 con Christian McBride & Inside Straight (feat. Steve Wilson, Warren Wolf, Peter Martin, Carl Allen) ; 3 Clarinets: Ken Peplowski, Evan Christopher, Anat Cohen (feat. Howard Alden, Ehud Asherie, Greg Cohen, Lewis Nash); Cecile McLorin Salvant Quartet; Paolo Fresu and Uri Caine duo; Melissa Aldana (feat. Carl Allen & David Wong).  Al ristorante Al San Francesco tornano i "Jazz Lunch" e le "Jazz Dinner" (ore 13:00 ed ore 21:00), connubio tra buon mangiare e buona musica.
A Capodanno, nella notte tra il 31 Dicembre 2013 ed il 1° Gennaio 2014, il cartellone degli eventi sarà veramente ricco con cenoni e concerti fino a tarda notte.  Per scoprire il programma completo con indicazioni su biglietti e prevendite vi rimandiamo al sito umbriajazz.com. 
>>Se vuoi vivere la musica a 360 gradi con Umbria Jazz Winter 2013 ti consigliamo di contattare ora i migliori agriturismi a Orvieto e dintorni>> clicca questo link.