Description
The museum/laboratory was founded in 1921 by Giudittta Brozzetti and is one of the few remaining hand-weaving workshops in Italy today.
The Giuditta Brozzetti artistic hand weaving laboratory-museum is located in the first Franciscan church in Perugia, built around the year 1212. It later known as the Women's Church of Saint Francis after being passed on to the Benedictine Sisters of Sant'Angelo. After changing hands several times, it was eventually realized as a workshop for hand-made textiles.
>> Do you want to visit the "Giuditta Brozzetti" Artistic Hand Weaving Laboratory-Museum? Contact now the best farmhouse in Perugia and discover their offers!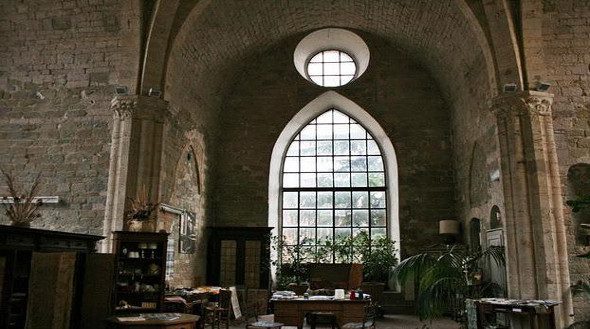 The technique of creating textiles is a family tradition that has been handed down through four female generations. In modern society, textiles and fabric are often mass produced so the Giuditta Brozzetti Museo Laboratorio represents a life before industry and the value of handmade products.
Passionate about the art of hand-weaving on antique wooden looms, Brozzetti reproduced decorative motifs taken from Etruscan pottery and paintings and ancient tombs and wove them into fine cloths. The materials used in these hand wovens are all high grade linens, cottons, silks, cashmeres and metallics and they are woven on 19th century Jacquard frames.
>> There are offers in deadline! Click and consult list of the best hotels in Perugia!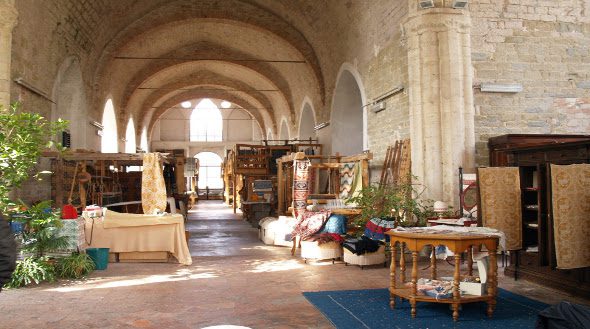 Giuditta Brozzetti Hand Weaving Museum-Atelier is open to the public every day from Monday to Friday and by appointment on weekends, and you can book tours with practical demonstration to the frame.
>> If you've decided to visit Perugia and to see the "Giuditta Brozzetti" Artistic Hand Weaving Laboratory-Museum you should contact now houses in its vicinity >> click this link