Siete tutti pronti? Mettetevi a dieta se ancora non lo avete già fatto perché Perugia vi aspetta con una nuova gustosissima edizione di Eurochocolate, l'evento dedicato al mondo del cioccolato!
Da Venerdì 17 a Domenica 26 Ottobre, chi parteciperà ad Eurochocolate si tufferà in un mondo unico, dove la cioccolata non è intesa e proposta solo come prodotto, ma anche come strumento di conoscenza di mondi e culture diverse.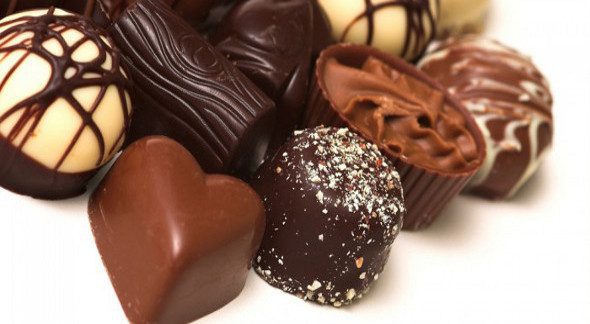 Il claim dell'edizione 2014 è "Masterchoc…Non faremo torte a nessuno!", un claim simpatico ed ironico legato ad un logo particolare, caratterizzato da un'immagine femminile ispirata agli anni '50 e '60 e inserita su uno sfondo di cioccolatini, praline, cup cake di quando si era bambini.
L'obiettivo infatti è quello di evocare la quotidianità familiare.
Fulcro dell'edizione 2014 sarà il Polo Masterchoc situato in Piazza IV Novembre. Ogni giorno sono previsti corsi e laboratori pratici organizzati in collaborazione con l'Università dei Sapori di Perugia che metterà a disposizione chef ed esperti che racconteranno i segreti del mondo del cioccolato. In programma show cooking ed esibizioni dal vivo con la partecipazione straordinaria di Madalina Pometescu e lo Chef dell'Amore Giancarlo Polito.
Scultori eccezionali trasformeranno poi, come di consueto, enormi blocchi di cioccolato di un metro cubo in vere e proprie opere d'arte ispirate al tema Masterchoc. Immancabili saranno dunque le Sculture di cioccolato, dislocate nel centro storico della città. E rimanendo in tema con l'arte si riconfermerà anche per questa edizione la Sezione Cioccolata con l'Autore, rassegna letteraria con scrittori italiani e stranieri che racconteranno dal vivo le loro opere letterarie, tra curiosità, aneddoti e degustazioni di cioccolata calda.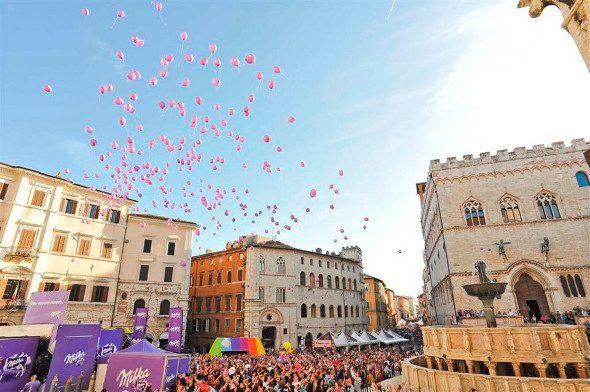 Con Eurochocolate World, la sezione dell'evento dedicata ai Paesi che producono cacao nel mondo, si rinnova poi il confronto e lo scambio culturale tra paesi. Convegni, degustazioni e attività per bambini: un'importante occasione questa per scoprire la cultura e le tradizioni dei principali paesi produttori di cacao. Il summit internazionale In the Heart of Chocolate favorirà il confronto fra i produttori di cacao e di cioccolato di tutto il mondo.
Fra i big di Eurochocolate quest'anno sarà Barilla con le sue "Focaccelle" a portare un break salato durante la kermesse della dolcezza. E per la prima volta, a Eurochocolate, fa il suo ingresso anche Thun, azienda leader nel campo dell'oggettistica e delle idee regalo. Fra le conferme invece Baileys Chocolate Luxe e Caffè River che presenterà al grande pubblico un campione della latte art.
La linea Costruttori Di Dolcezze sarà presente con Chocopen, Sac à poche e preparati per dolci e infine i Choco Gadget con proposte divertenti e oggetti per usi quotidiani come stampi in silicone per torte, cup cacke, lavagne, ganci, guanti, grembiuli e set tessili.