Descripción
The route of the former railway that connected Spoleto to Norcia is now a path of about 45 km in the open, walking, cycling or horse riding.
Inaugurated in 1926 and abandoned in 1968, the railway line that came from Spoleto to Norcia was a small example of mountain railway for the brilliant solutions adopted to cope with the difficulty of the track.
For its characteristics plano-altimetric the railway Spoleto-Norcia can be called a mountain railway and is a little gem of railway engineering. Along its 51 km were in fact carved out of a large number of galleries, designed sections helical path, high viaducts constructed and installed iron bridges to allow the convoy once they leave Spoleto, to climb up to the pass gallery Caprareccia (Long 1936 meters), descend into the valley of the Nera and then continue, now in plan, up to the station from Norcia through the valley of the Horn River and the Deaf.
>> Do you want to visit the route of the former railway Norcia? Contact now the best farmhouse in Norcia and discover their offers!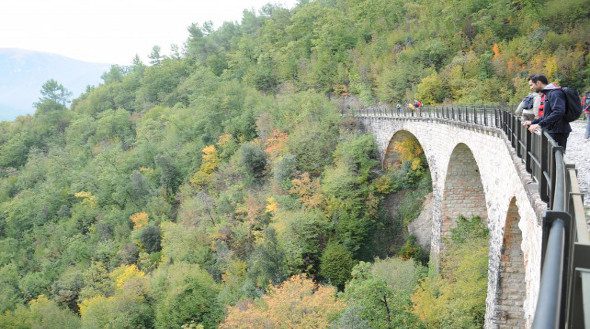 The idea to convert the disused railway line on a path destined to tourism dates back a few years ago and was followed by a meticulous safety measures of the race track.
Currently the old line few traces remain, having been cut away all the sleepers and rails, while today there are many toll booths are comfortable points to leave the car or info point for tourists.
Due to its location the former station Sant'Anatolia Narco can be considered a valid point of reference that allows you to divide the most demanding part of the route, that is the direction in Spoleto, Norcia, the easier direction.
>> There are offers in deadline! Click and consult list of the best hotels in Norcia!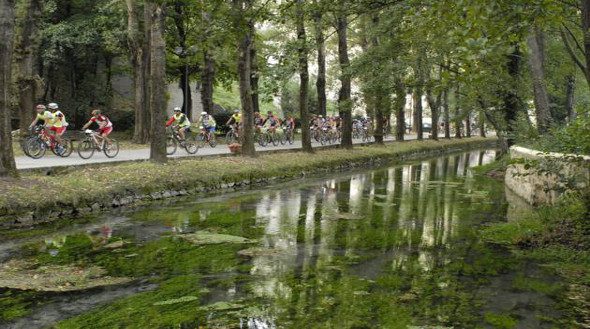 On September 23, 2012 was held the first tour of the railway Spoleto - Norcia, the entire path was in fact entirely by bike path starting from Spoleto until you get to Norcia, Spoleto event organized dall'MTB Club has been a great success.
>>If you've decided to visit Valnerina and to see the route of the former railway Spoleto - Norcia you should contact now houses in its vicinity >>click this link