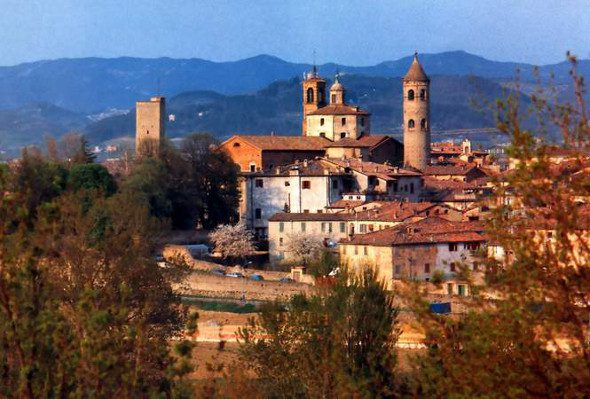 For the most part still surrounded by town walls dating back to the 16th century, the town of Città di Castello spreads out along the Tiber valley, on the spot where the Romans had founded the township of Tifernum Tiberinum.
Do you want to visit Città di Castello? Select the farmhouse you prefer! Go back to the list >>
After having been sacked and destroyed on the orders of Totila during the barbarian invasions, it was rebuilt under Bishop Florido and first took the name of Castrum Felicitatis and later, in the 10th century, that of Castrum Castelli. 
It became a Comune during the late Middle Ages and was subjected to the rule of Perugia, to that of the Church and then to that of Florence; only in the 16th century, under Cesare Borgia, it definitely became dominion of the Papal State. Buildings which used to be the seat of administrative structures such as the Palace of the Podestà, with its baroque facade dating back to 1686, and the Town Hall, built in the Gothic style with an elegant portal and windows with two lights, testify to the ancient history of this Umbrian town.
Traces of Gothic art are still to be found of the left-hand side of the Cathedral, which, having been constructed during the 11th century on the site of a Roman temple, was already radically modified in the middle of the 14th century.The churches of St. Dominic (1424), with its incomplete facade and ogival portal on the left-hand side, of St. Mary Maggiore, dating back to the Gothic era but adorned by a Renaissance facade, and finally that of St.Francis with its poligonal apses (1273), remodelled in the first years of the 18th century, complete the panorama of the town's religious buildings. The Municipal Pinacoteque contains works of art by Raffaello, Signorelli and Domenico Ghirlandaio, apart from others by Umbrian, Tuscan and Marche schools.
Horses, kitchen or well-being? Choose your stay in Città di Castello! See our proposals >>
Città di Castello lends his name to a great artist of the twentieth century: Alberto Burri (Città di Castello 1915 - Nice, 1995), one of the greatest exponents of informal Italian. The Fondazione Palazzo Albizzini "Burri Collection", established in 1978 by the same Burri, owns the only existing comprehensive collection of works by the artist exhibited in Città di Castello in two museums: Palazzo Albizzini and Ex Tobacco Drying.