Mancano pochi giorni alla Festa degli Innamorati e a Terni fervono gli ultimi preparativi per la nuova edizione di Cioccolentino, che avrà luogo per le vie del centro storico dal 10 al 14 Febbraio 2023.
La manifestazione, inserita nel programma degli Eventi Valentiniani, prevede gustose degustazioni, laboratori per bambini, stand di prodotti a tema ed eventi collaterali e rappresenta un'invitante occasione per celebrare con la dolcezza del cioccolato la festa di San Valentino, patrono di Terni.
"La chiave dell'amore" è lo slogan scelto per accompagnare l'edizione 2023 di Cioccolentino:
" Far innamorare una persona significa trovare la chiave dell'amore.

E per chi ha trovato la dolce metà la chiave serve sempre per rinnovare l'amore e farlo rafforzare. "

>> Vieni ad assaggiare il miglior cioccolato realizzato dai Maestri cioccolatieri umbri nella città di San Valentino! Scopri i migliori hotel per soggiornare a Terni
Il Programma di Cioccolentino 2023
Protagonista di Cioccolentino è sempre e comunque l'alta pasticceria, interpretata dai più importanti Maestri Pasticceri del territorio e arricchita dagli immancabili stand delle aziende dolciarie provenienti da tutta Italia con Chocolate Expo. Ricco ed articolato il programma delle attività all'insegna del dolce più amato, con lezioni di cioccolateria – rigorosamente artigianale – momenti "sensoriali", degustazioni e cooking show nelle vie del centro storico.
Di seguito, ecco allora gli eventi previsti suddivisi per tematica.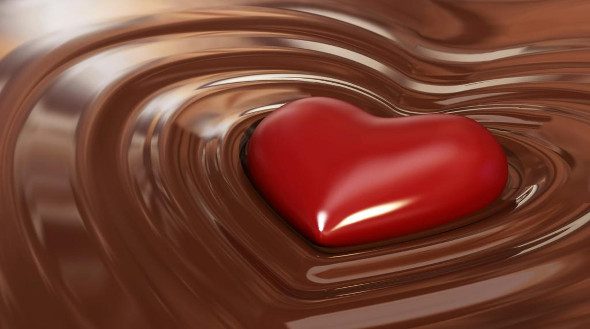 Laboratori e degustazioni a Cioccolentino
Alice nel Paese del Cioccolato e il laboratorio i "Pasticcioni"
Piazza Europa
TUTTI I GIORNI ORE 10.00 / 12.00 – 15.00 / 19.00

Un viaggio imperdibile quello di Alice nel Paese del Cioccolato, uno spettacolo con magnifiche esibizioni a tema, balli e giochi.

Ci saranno anche dei corsi di pasticceria dedicati ai "Pasticcioni", i più piccini infatti potranno imparare i segreti della pasticceria divertendosi a creare deliziosi dolcetti, seguiti dai pasticceri e dalla cake design Elisa Giovannetti.

Chocolate and Spirits
Lungo le vie del centro
TUTTI I GIORNI

Il cioccolato, il vino e la musica agiscono su di noi trovando vie multi sensoriali nascoste, talvolta imprevedibili. Il Mastro Cioccolatiere Fausto Ercolani vuole sorprendervi con il Chocolate and Spirits, un progetto creativo di comunicazione sonora che si realizza grazie alla collaborazione di professionisti del suono in grado di rapportarsi con le molteplici forme della comunicazione contemporanea.

In esposizione le torte degli aspiranti pasticceri, realizzate nel contest Love Cake. Una dolce esposizione da ammirare, dove tutti i visitatori potranno esprimere un voto per la torta più bella.

Cooking Show
Lungo le vie del centro
TUTTI I GIORNI

Il maestro pasticcere Favorito, con la sua grande esperienza ha portato le sue creazioni in tutta Italia e nel mondo. Mostrerà la sua nuova linea "Keto" con uno specifico riferimento alle intolleranze alimentari e al magiare genuino.

Choco Sensorial
Lungo le vie del centro
TUTTI I GIORNI

Una degustazione in cui scoprirete i segreti, i sapori e gli aromi del cioccolato "al buio", questo è l'obiettivo del Maestro Cioccolatiere Maurizio Di Mario… un'esperienza sensoriale imperdibile! (I posti sono limitati)
Eventi speciali – intrattenimento a Cioccolentino
Love Circus
PIAZZA TACITO

Nella Piazza principale della Città dell'Amore, verrà allestito uno spettacolo con artisti circensi ed esibizioni di giocoleria e fuoco.

Choco Parade
Lungo le vie del centro

Gli eventi del pomeriggio cominceranno dopo la Choco Parade, spettacolo che movimenterà le vie della Città con personaggi fantastici del mondo del cioccolato.
>> Vivi gli eventi di Cioccolentino 2023 e approfitta per immergerti nel cuore delle campagne umbre, vi suggeriamo i migliori agriturismi della zona