Description
Città di Castello will host the 50th edition of the Nations Festival: from 25th August to 9th September 2019, there will be one of the most important Umbrian appointment with music, the real protagonist of the manifestation.
The Nations Festival is a cultural alive soul of the High Tiber Valley, enriched by a singular international identity. For 50 years of great artistic and cultural experiences, the Festival has given to many European nations the chance of propose their most important musical traditions to a large public. Every year, the artistic project of the Festival dedicated the edition to one of the them.
In addiction, the Festival wants to spread the culture of 1900, with the participation of many contemporary artists as Salvatore Sciarrino.
For this 50th edition, the Nations Festival chooses China 2019 guest nation.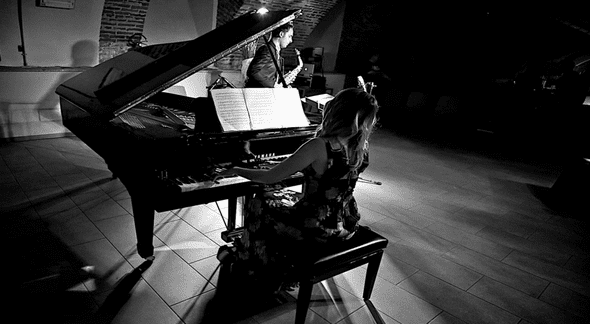 The Nations Festival also wants to promote the High Tiber Valley with its historical and artistic treasures, developing a quality tourism.
From Sansepolcro to Anghiari, from Morra to Santa Maria Tiberina Mount, from San Giustino to Umbertide, from Citerna to Montone and Città di Castello, the Festival got involved all the museums, churches, theaters of the area with its concerts and shows. Here, there were also many great guest artists as Uto Ughi, Salvatore Accardo, Luciano Pavarotti, Krystian Zimerman, Gidon Kremer, Shlomo Mintz, Krystof Penderecky, Yuri Bashmet, Amadeus Quartet, Alexander Lonquich and Mstislav Rostropovich with one of his last concert. All these artists marked the history of musical culture of Italy and Europe.
Look at the complete programme of the main events of this 2019 edition of the Nations Festival:
25t AUGUST
THE EUROPEAN CHINESE CHAMBER ORCHESTRA
At 21.00 Città di Castello, Chiesa di San Domenico
26th AUGUST
SARA PASTINA, GIULIA CONTALDO E GIOVANNI PUNZI
At 21.00 Citerna, Chiesa di San Francesco
27th AUGUST
NING FENG & NICHOLAS RIMMER
At 21.00 Città di Castello, Chiesa di San Domenico
28th AUGUST
MATTEO CESARI, ENSEMBLE SUONO GIALLO
At 21.00 Città di Castello, Sala dei Fasti (Palazzo Vitelli)
29th AUGUST
2 兩 . SPETTACOLO DI CATERINA CASINI E ALESSANDRO STELLA
At 21.00 San Sepolcro, Teatro della Misericordia
30th AUGUST
IL MILIONE, ovvero il Libro delle Meraviglie
At 21.00 Montone, Chiesa di San Francesco
31th AUGUST
NAPOLI TRIP con STEFANO BOLLANI
At 21.00 Città di Castello, Parco di Palazzo Vitelli
1st SEPTEMBRE
MESSA DI PECHINO
At 21.00 Città di Castello, Chiesa di San Domenico
2nd SEPTEMBRE
SA CHEN al Pianoforte
At 21.00 Città di Castello, Chiesa di San Domenico
3rd SEPTEMBRE
ORCHESTRA DELLA TOSCANA
At 21.00 Città di Castello, Chiesa di San Domenico
4th SEPTEMBRE
TURANDOT.COM Fiaba futuribile
At 18.00-21.00 Città di Castello, Teatro degli Illuminati
5th SEPTEMBRE
POCHI AVVENIMENTI, FELICITA' ASSOLUTA
At 21.00 San Giustino, Castello Bufalini
6th SEPTEMBRE
OMAGGIO A NIJINSKY
At 12.00 Città di Castello, Teatro degli Illuminati
7th SEPTEMBRE
SHENZHEN SYMPHONY
At 21.00 Città di Castello, Parco di Palazzo Vitelli