Description
8th edition for the classical music festival 2013 Music Fest Perugia, from August 3rd to 16th in Perugia,  Castiglione del Lago (PG) and Cortona (AR).
The program, prepared by the artistic director Ilana Vered, internationally renowned pianist, and the Executive Director Peter Hermes, provides 14 events including piano, orchestra and opera, starting at 9 pm and distributed among the amazing location of Pavone Theatre, Sala dei Notari, the St. Peter Basilica, Morlacchi Theatre, the courtyard of the Palace of the Province of Perugia, the  Rocca Theatre in Castiglione del Lago and the  Signorelli Theatre in Cortona.
See a list of the best hotels in Perugia! Go to the list >>
The protagonists of this edition of 2013 Music Fest Perugia are three young pianists: Ruis Lao, who likes to be called "Roger", eight years old, Nathan Lee of eleven and twelve year old Umi Garrett. The artistic director defined them as "little prodigy musicians who not only play at a level higher than would be expected from children of their age, but they understand the music in a deep way."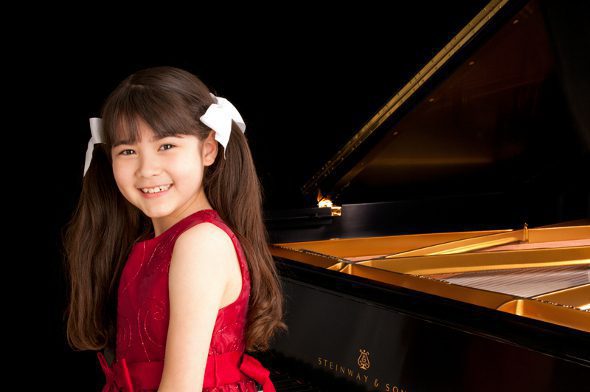 Having walked for the first time Friday, July 19th the stage of the Morlacchi Theatre with a show entitled "Italian night", dedicated to the virtuous who have made the opera and concert repertoire of the beautiful country and having also performed at the Pavone Theatre, Thursday 25th and Friday, July 26th, concerts of the symphony orchestra with soloists will be performed again Monday 5th and Tuesday, August 6th and then, on Sunday August 11th, at 4 pm, with the replica of "Rigoletto" by Giuseppe Verdi. The premiere of the opera, in fact, will be staged at the Rocca Theater of Castiglione del Lago, Saturday 10th August. The three performances of Rigoletto will be performed by a new soprano, defined by Peter Hermes 'new Pavarotti',  Roberto Cresca, a voice to discover.
For a snack before the concerts, choose your restaurant in Perugia among those recommended by Bella Umbria!
For detailed information on the program of Music Fest Perugia, 2013, and pre-sales prices, please consult the website of the event.