Description
Dario Fo, Stefano Benni , Delbono , Björn Larsson , Lillo e Greg , Daniele Luchetti , Gian Antonio Stella , Trio Medusa , but also great RAI protagonists  as Pippo Baudo , Renzo Arbore and Carlo Conti are just some of the guests of 2013 Festival Immaginario , the festival that will be held in Perugia from 20th to 24th November 2013 entirely dedicated to the culture that can aggregate radio, TV , cinema, theater ... but also web and new technologies.
The theme of the festival is " VIVA LA CULTURA ! " with a program dedicated to the Culture " as a common good and common home , such as joy and celebration, as the draft law, and happiness , as an opportunity for a new generation of talent."
Do you want to participate in all meetings scheduled to 2013 Festival Immaginario? Check it out now the best hotels in Perugia.
During 2013 Italy has submitted nominations to various towns , including Perugia , to become European Capital of Culture ( in 2019 ) . The obligation to think about the future , the national character of the company, all the movement of people and ideas for the future of this country is what the Festival wants to tell . LONG LIVE THE CULTURE ! is the attempt to describe and make a map of the "Masters" of Italian culture , innovators who are declining the concept in the new forms of new and social media . And ' possible to draw a map of Culture in Italy? These are (not only ) the questions on which imaginary Festival 2013 aims to draw attention .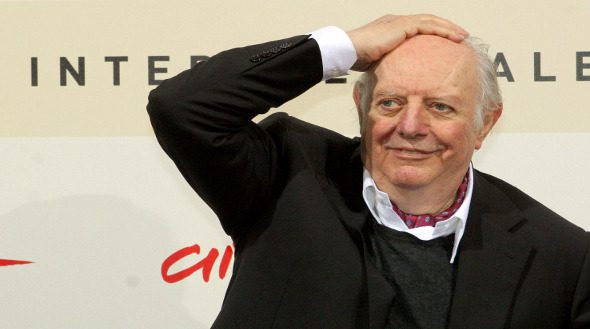 There are last minute offers for B & B in the area of Perugia ! Click now and consult the list.
2013 Festival Immaginario opens in the name of environmental sustainability with the project which will consist in planting trees in the Green Area. Each tree will be adopted and dedicated to a host of Culture and the world of childhood and children with SMA ( Spinal Muscular Atrophy ) .
The preview of 2013 Festival Immaginario is dedicated to music, with a concert by Jim Blake Trio on Monday 18 at 9 pm, to start with a rich program of events . Dario Fowill perform on Wednesday 20 at 4 pm at Centro camerale "G. Alessi",  Thursday 21 at 4 pm with a meeting dedicated to Caravaggio and a tribute to the painter Giotto ( Friday 22, 4 pm at Teatro Morlacchi).
>> Do you want to live the experience of 2013 Festival Immaginario? Contact now the best hotel in Perugia and discover their offers!
Many events are dedicated to journalists and writers. The Festival will meet Gian Antonio Stella (Thursday 21, 6 pm -  Sala dei Notari ), the encounter with the famous writer (journalist, poesta , director ... ) Stefano Benni ( Friday 22, 5 pm -  Sala dei Notari ) and Federico Taddia, journalist, author and presenter specialized in popular science that will dedicate a tribute to Margherita Hack , the famous astrophysicist ( Sunday 24, 3 pm - Centro Camerale"G. Alessi "). Cinema is one of the greatest protagonists and will see meetings and movies projections. Pippo Delbono with Sangue,  ( Sunday 24th, 6 pm - Sala dei Notari) ; Daniele Luchetti will present at the festival Anni Felici , an intimate portrait of the seventies ( Thursday 21, 9 pm -  Teatro Morlacchi ), Alessandro Di Robilant and lead actor Carlo Ferreri will present a preview of Mauro ha da fare, a contemporary comedy that talks about youth unemployment (Saturday, 23, 6 pm - Teatro Morlacchi).
2013 Festival Immaginario celebrates Rai, the italian pulic tv by finding some of its most important protagonists . Pippo Baudo , Renzo Arbore , Carlo Conti, Virman Cusenza and Bruno Voglino will be interviewed and moderated by Marco Molendini.
In the Programme there will be also many events dedicated to new technologies and Web Series, the world of comics and the "innovators " of the Italian cultural scene.  There will be discussions about crowdfunding, digitization, social media, but also the rediscovery of the territory. We point out that there will be an information corner of Bella Umbria and Umbria Nascosta which will talk about the project The arrival of a train - On the trail of Spoleto - Norcia, fifth documentary signed by the team of Umbria Nascosta, which is also linked to a crowdfunding project (Sunday 24 from 3 pm - Rocca Paolina ) .
To find out the full program of the festival , please visit http://www.immaginario.tv/
>> If you have decided to participate the many events planned for 2013 Festival Immaginario you should contact now  the farmhouses in Perugia >> click this link.