Descripción
During the weekends between 1 and November 30, 2014, in Umbria there will be the event 2014 Frantoi Aperti, dedicated to tasting of extra virgin olive oil and food products in the most beautiful villages of Umbria.
>> Would you like to take part to 2014 Frantoi Aperti ? See the best offers of the best farmhouses in Umbria.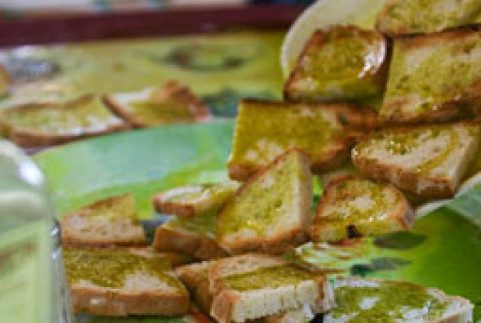 There are many initiatives that valorise the Extra Virgin Olive Oil DOP Umbria: the program includes free guided tours of the participating cities, concerts and traditional games in the squares for children and adults, with games made with wood and recycled materials, there will also be cooking schools, you can take part in the olive harvest or lessons at educational farms, you can go trekking among the olive trees or horseback riding, and finally the concerts this year will be only by folk and traditional Umbra's music.
>> There are offers that are expiring in Umbria! Click and consult them immediately.
Thanks to the collaboration of the Wine Tourism Movement Umbria, organizer of Open Cellars, more than one mill, it will be possible to taste Umbrian wines, while, in collaboration with the Consortium of Lentils from Castelluccio di Norcia IGP, in all the squares of the municipalities who take part in Frantoi Aperti, you can taste the lentil from Castelluccio IGP.
Frantoi Aperti is also centered to the visit of special places, will be proposed thematic tours related to the local gastronomy, the ancient olive trees, medieval castles, Romanesque churches, abbeys and palaces.
Here you will find the location to enjoy a weekend of autumn definitely unique, focusing on the traditions of the past that characterize the Umbra's identity.
>> If you have decided to visit 2014 Frantoi Aperti, you should contact now the best hotels in the area.