Descripción
From 2014, October 31 to November 2 will be held in Cascia the 2014 Cascia's Pure Saffron Market-Exhibition
The event, known throughout the region and in Italy, fills the square of Cascia with gastronomic stands and always with a large number of tourists and industry experts.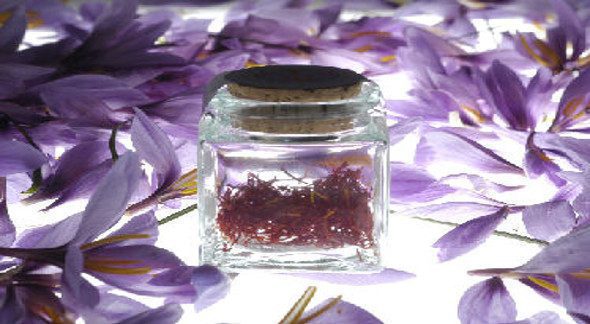 The aim of the exhibition is to actually discover, promote and enhance the flavor of pure saffron of Cascia, a product of ancient tradition used and known for its precious quality and wide range of applications in the field of dyeing, medical, pharmaceutical, cosmetic and culinary.

Saffron was widespread among ancient peoples. It was used to color clothes and to prepare perfumes, creams, ointments.
The use of saffron in cooking goes back to the Middle Ages and the Renaissance, when it began to be used to color clothes and dress the food. It 's a rare spice that gives the food a taste and aroma particularly intense, in addition to the characteristic yellow ocher color.
Saffron production in Umbria is evidenced from the thirteenth century with Città della Pieve, which at the time was considered the most important area of production. Over time, the interest in saffron is also extended to all the Nera Valley (Valnerina) in the sixteenth century, until Cascia established itself as one of the most active in the trade of this spice. In the seventeenth century we witness the gradual abandonment of the crop and only a few years ago it was possible to register a renewed interest in its cultivation.
During the event, each year, though the program of this edition is still being defined, many side events are generally expected to learn about the many uses of this precious spice. The Saffron in Show and in the Library to investigate the many texts, documents and manuscripts, with the topic zaffarame of Cascia; The Saffron in the Table to taste traditional and/or reinterpreted recipes, Saffron in the Field, through guided tours through companies producing saffron and cultivated fields.
Visit the official website www.zafferanodicascia.it to find out the details of the complete program of 2014.