New Year's Day in Umbria
Here we are, at the end of 2018 with another year that is ending... and as always, we use to ask each other: "Where will we spend the New Year's 2019"?
Are you seeking peace and you wish to spend the New Year's Eve far from everyone, just together with your own cared people?
Or do you love to stay in the crowd to celebrate all together and toast the the New Year in the streets?
If you are thinking of spending the New Year in Umbria, our region will offer you both these possibilities thanks to many accommodation facilities immersed in the green countryside, and parties in the square organized in the historical centers of the main cities. On the other hand, what's better than sleeping in a relaxing farmhouse in Umbria after a night party?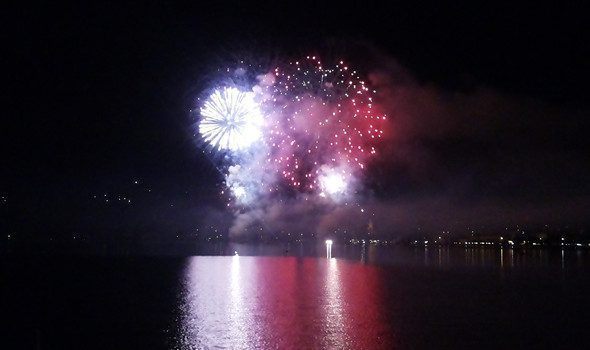 >> Do you want to spend your New Year's Eve 2018 in Umbria? Contact us now for the best farmhouses and discover our special offers!
Choose your ideal New Year in Umbria
In case you are looking for a hotel or a farmhouse that meets the needs of you and your loved ones, you will find many quality accommodation facilities just at few kilometers from inhabited centers or surrounded by the purest nature and by the quiet stillness of the countryside. Do not you believe it? Check our page with the offers for the New Year in Umbria!
Some of the accommodation facilities are also organizing New Year's Eve celebrations and animation, in a quiet and familiar environment where the spirit of celebration that distinguishes the New Year's Eve is always present.
If you love the joyful and dynamic atmosphere of the squares, you will be spoiled for choice. All major towns in Umbria, such as Perugia, Gubbio, Assisi, Spoelto, Città di Castello or Todi, just to mention the main, organize concerts and kermess in the main squares.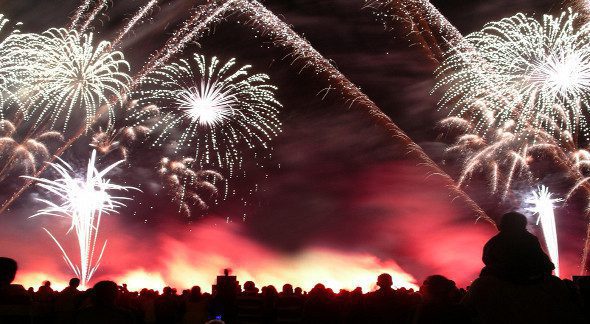 >> There are offers for your New Year's Eve 2018 in Umbria! Look at them now!
New Year's in the most beautiful cities of Umbria
Theme events, decorations and fairy lights, concerts and video mapping, art and music, fireworks and magical atmospheres ... all this will be the setting during a new year's toast for your 2019 in Umbria.
If you want to know more and discover what the schedule of New Year's events in the main Umbrian cities has to offer, you will find all the information in our thematic articles:
Capodanno a Perugia all'insegna della musica itinerante, dello spettacolo dei fuochi d'artificio e del divertimento!
Capodanno a Gubbio per festeggiare il nuovo anno sotto le luci del celebre Albero di Gubbio, il più grande albero di Natale del mondo
Capodanno ad Assisi per salutare il nuovo anno in modo alternativo all'insegna della spiritualità
Capodanno a Spoleto, dove potrete immergervi nei suggestivi giochi di luce e suoni del Trance Continental Express con le sue proiezioni uniche su muri e facciate dei palazzi spoletini
Capodanno a Orvieto dove la magia del periodo natalizio si fonde con quella della musica d'eccellenza, grazie agli imperdibili concerti ed eventi di Umbria Jazz Winter!
Without forgetting that food & wine, especially in this period, and art never go on holiday. You will also find numerous traditional Christmas markets, often dedicated to quality crafts, and artistic and living nativity scenes scattered around every corner of this green region.
Happy New Year in Umbria from all our staff!