Mid-August Holidays Umbria
 Ever tried to spend the Mid-August holidays in Umbria? Green land, full of history and charm. And the Green Heart of Italy is the perfect place to spend this holiday in relaxation and tranquility. Or shifting. There's something to suit everybody's fancy!
Sure, there's no sea. But the Lake Trasimeno is an excellent solution for those who want to make a bath or sunbathing. If you prefer the mountains, you have only spoiled for choice: the Sibillini Mountains and Castelluccio di Norcia, for example. Or the Mount Cucco, where you can go hang gliding or hiking to the Cave of Monte Cucco.
Speaking of outdoor sports. You can do canyoning, trekking, climbing (for example in Precetto of Ferentillo), rafting at the Nera River and the Marmore Falls. And also go horseback riding in the numerous manège in the region and fishing (where allowed, of course).
But the Umbria region, as already noted, is full of history and charm. If you are "historical", "artistic", "cultural" and / or "religious" tourists, you will have plenty to see. Assisi, Gubbio, Todi, Orvieto, Spoleto, Spello, Terni, le Fonti del Clitunno (The Head-waters of the Clitumnus), Perugia, Norcia, Cascia... In addition to churches, monuments and historic buildings, there is always some exhibit to visit.
Discover the best hotels and Farm-houses for your holiday in Umbria!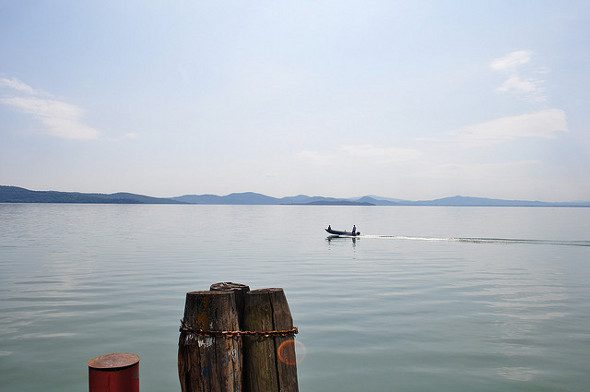 We could forget the good food (and the good wines, ed)? All the better if they are at km 0 and slow food. In addition to restaurants and eating houses with typical Umbrian cuisine, in Summer the Green Heart is filled with a thousand festivals and parties and / or events with taverns. Generally open for dinner only, are an excellent solution for travellers. In a joyful atmosphere, traditional and folk.
And also the accommodations offer a wide range of solutions and offers for Mid-August holidays in Umbria: farmhouses; bed & breakfast; hotels; charming residences; historic residences; Period properties.
You have everything you need. Still not convinced? See our article on the best events of the 2013 Mid-August holidays in Umbria!