Description
The Albornoz Fortress is an impressive fortress that stands on the hill of St. Elias, the highest point of the city of Spoleto.
Built starting in 1359, is part of the system of fortifications built by Pope Innocent VI to restore the authority of the Papal States in the territories of central Italy, in view of the impending return of the papacy to Rome after the seventy years or so of stay in Avignon.
>> Do you want to visit the Rocca Albornoz fortress? Contact now the best farmhouse in Spoleto and discover their offers!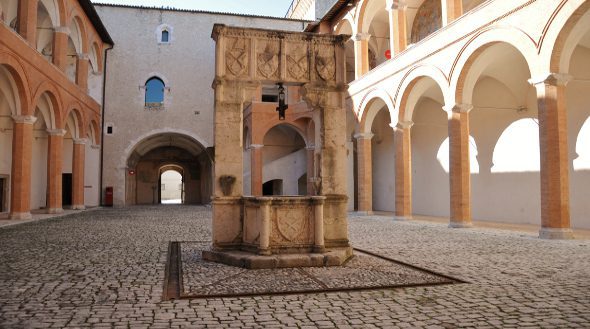 The Pope entrusted the task of coordinating the implementation of its project to the powerful Spanish Cardinal Egidio Albornoz, who gave Matthew to Giovannello from Gubbio known as the "Gattapone" the direction of the work, which lasted until around 1370.
Became over the years also the residence of the governors of the city, the fortress was enriched with frescoes and decorations, many of which were lost when the building was converted into a prison (1817), function he held until 1982.
>> There are offers in deadline! Click and consult list of the best hotels in Spoleto!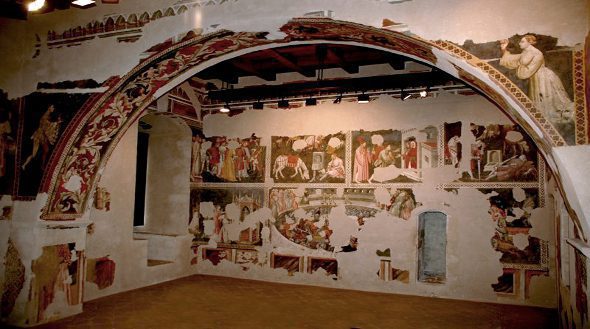 Bordered by a high perimeter walls alternating system of six square towers, the Rocca Albornoz is the symbol of the city and is divided into two distinct areas:
- the main courtyard, which is reserved to the directors and governors, with the National Museum of the Duchy and a multipurpose space for exhibitions, concerts and conferences
- the courtyard of arms, originally home to the armed militia, which includes an outdoor theater .
Connection element of the two courtyards is a decorated archway at the end of the '500 with frescoes depicting six cities belonging to the State of the Church.
The Hall of Honor is the wider environment of the Rock, and is intended to accommodate ceremonies and banquets.
The testimony most important painting is made up of two cycles of frescoes from the first half of the fifteenth century in the Camera Pinta, an ancient private study of the pope or of his vicar, located on the main floor of the Tower teacher.
>>If you've decided to see Spoleto and to visit the Rocca Albornoz, you should contact now houses in its vicinity ‭>> click this link