Description
Are you looking for what to do on the weekend of the 25th April 2018 ?! 
With the Spring that is coming, Umbria becomes full of smells and colors. Walks and excursions under the nice sun of April, accompanied by the light spring breeze, have a completely different flavor and allow you to fully enjoy the natural and panoramic beauties of the region. 
A trip to the Trasimeno Lake, to the Marmore Falls and the adjacent Piediluco Lake, always have a unique charm, of which take advantage at any time. Every day is a discovery, in each visit you can capture new and exciting details or shades. 
On the long weekend of 25th of April 2018, the Umbrian region will also host many special events that are well suited to an excursion in the region. We present you some of them, really interesting, which will satisfy both lovers of nature, both lovers of art, culture and tradition.
Discover our best suggestions and start to organize your holidays in Umbria !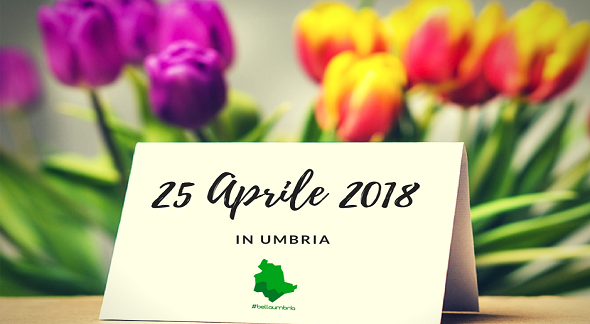 >> There are many offers to stay in Umbria! Click here to look at them and to find the best one for you!
Pic & Nic in Trevi 2018
21nd-22th April 2018
The historic village of Trevi is ready to celebrate the arrival of Spring with the 11th edition of Pic & Nic, the famous appointment dedicated to the nature, landscapes and typical gastronomy that will liven up the Umbrian town from 21nd to 22th of April.
The symbol of the event is the traditional red and white checkered "sportino", and Pic & Nic represents the best opportunity for those who want to spend a week end in Umbria, in the open air, in the quiet of a landscape of olive trees , combining the pleasure of the discovery of enchanted places and the chance of quality food tasting, first of all the precious extra virgin olive oil DOP Umbria.
During the three days of Pic & Nic, there will be naturalistic hiking, bike riders with "Gira l'Umbria", horse or mule excursions for adults and children among the thousands of olive trees that adorn the panorama of Trevi, tasting of oil and typical products, the characteristic truffle hunting, an other local excellence, the farmer's markets, the guided tours "Segui Le Orme" to discover the historical center.
The main theme of Pic & Nic, besides the contact with the nature and the promotion of local products, will be also the concept of "Know How", which will be declined in the suggestions of craft and recycling workshops, in the usual appointment with #artigianinnovatori, an exhibition dedicated to young Umbrian artisans and not only who will share their ideas and creations, in the delivery of the prize "Trevi fa Impresa" to some local business realities and, last but not least, in the bakery and pizza laboratories proposed by the Molino Sul Clitunnio di Trevi, that will test the new blends of flour "PrimoPane" for the occasion.
For more informations, visit the official site of the event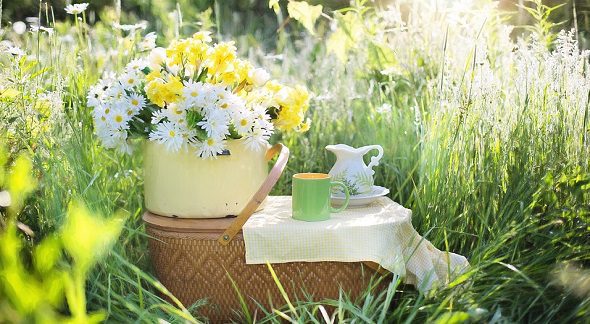 "Sbandieratori" of Gubbio Show
25th April 2018
Il 25 Aprile è l'occasione perfetta per visitare il magnifico centro storico di Gubbio e, allo stesso tempo, ammirare le variopinte coreografie del noto gruppo del Sbandieratori eugubini. Gli Sbandieratori si esibiranno alle 11:30 nella cornice della Piazza Grande di Gubbio, il cuore del centro storico, considerata una delle più maestose e ardite realizzazioni urbanistiche medievali poiché si tratta a tutti gli effetti di una piazza pensile risalente al 1300. Il gruppo degli Sbandieratori è strettamente legato alla città: nei loro stendardi, essi portano impressi infatti i vessilli locali. Costituiscono inoltre un motivo di orgogli o promozione turistica locale, portando avanti una tradizione antica legata alla storia e al folklore eugubino. 
L'esibizione si concluderà con la caratteristica sonata del Campanone del Palazzo dei Consoli, che sarà effettuata alla maniera antica dalla Compagnia dei Campanari: la grande campana dal peso di circa 20 quintali sarà azionata attraverso i piedi, alla vecchia maniera, offrendo anche qui uno spettacolo unico da ammirare per la notevole altezza alla quale la campana è situata.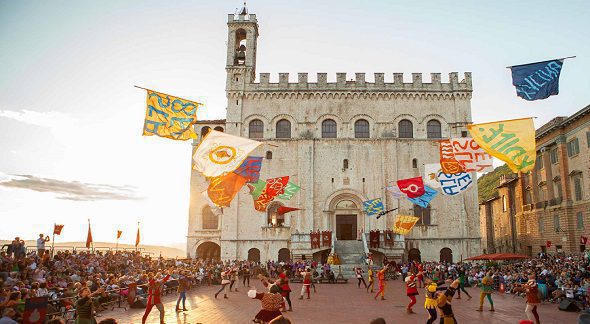 Al via Gelati d'Italia a Orvieto
24 Aprile - 1 Maggio
L'estate si avvicina e a Orvieto si conferma una golosa e interessante manifestazione dedicata al mondo del gelato. Dal 24 Aprile, prende il via la 6° Edizione della Festa dei Gelati d'Italia, evento incentrato su quest'alimento diffuso e amato in tutto il mondo ma ancora poco rappresentato nelle fiere agroalimentari.
Partecipare alla manifestazione significa compiere un vero e proprio viaggio sensoriale, assaporando sapori e ingredienti di tutto il mondo. Il focus è sempre la qualità delle materia prime e l'artigianalità della produzione gelatiera, anche attraverso il racconto dei gusti più apprezzati e delle sperimentazioni di gelateria gastronomica sempre più diffuse.
Per sapere di più sull'evento, vai al nostro articolo di approfondimento I Gelati d'Italia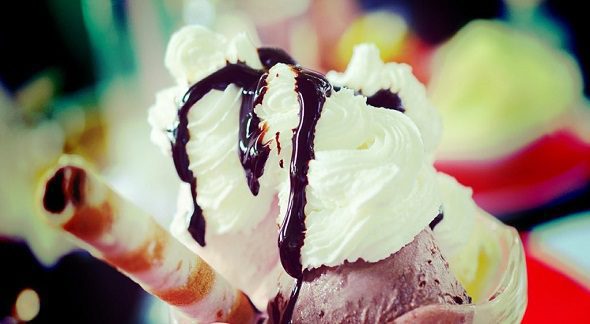 Buon 25 Aprile in Umbria!