Description
From 22nd July to 5th August 2018 in Umbria, looking skyward!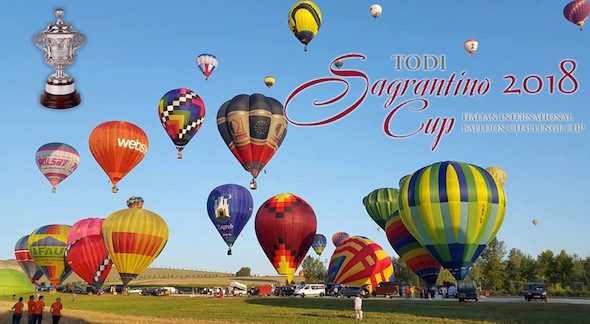 Here we are with the annual appointment with the Sagrantino International Challenge Cup and its many hot-air balloons, for a super edition that passes from the 10 days of the last year to the current 15 days. The launching sites are also doubling: the Acquarossa Park of Gualdo Cattaneo plus the city of Todi, already successfully used in the past and re-proposed to enhance the area of flight above the valleys of Sagrantino and Todi.
The teams will be able to choose daily from which base to fly and to refuel: dozens and dozens of colorful hot air balloons will fly up every day, giving a real show that will color the Umbrian skies.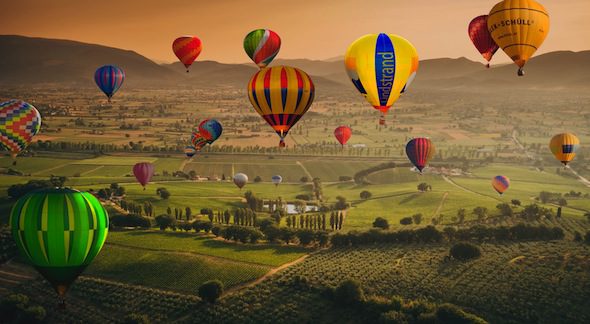 >> There are many offers to stay in Umbria! Find out the best for you!
Hot-air balloons between the skies of Todi and Gualdo Cattaneo
About 100 - 150 hot-air balloons are expected, even a triple number compared to the previous edition, with their crews who coming from all over the world to take part in this unique event, the biggest hot-air balloons gathering in Italy.
The hot air balloons will depart from the spaces of the Acquarossa Park of Gualdo Cattaneo or from Todi at sunrise, at around 7:00 am. The balloons will initially make free flights, to allow the crews to familiarize and to get comfortable with the flight before the actual races. The competition follows the world of sailing boats and of the America's Cup, with three possible flights that will see the winner, who will achieve the highest score, challenge the current holder of the Sagrantino Cup - meaning the crew came out last year - in a single test.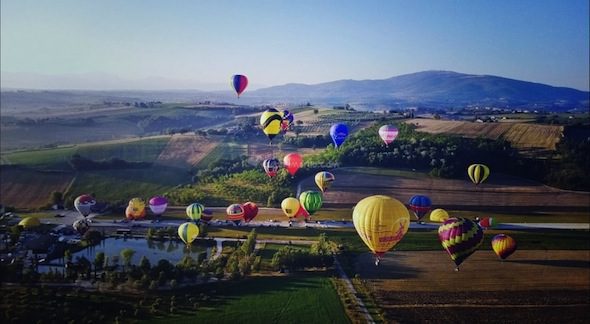 Passionate and curious people can go to those area in the morning to admire the hot air balloons... and not only!
Lovers of photography can take part in a special themed photography contest:
 "The beauty, the suggestiveness and the majesty of the hot air balloon flight with all its preparations"
The competition is open to all and will see awarded the best photos that have captured the colors of the balloons in the landscape of Todi and surroundings.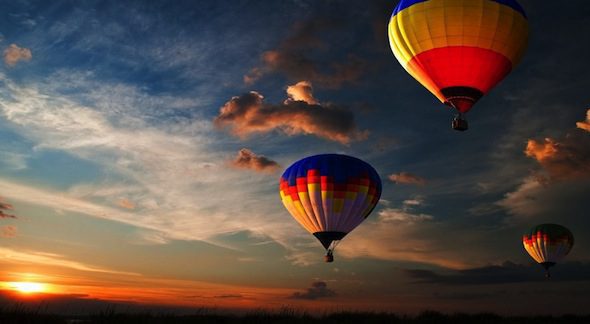 >> Look at the best accommodations in hotels, b&b or farmhouses in the area of Gualdo Cattaneo