Description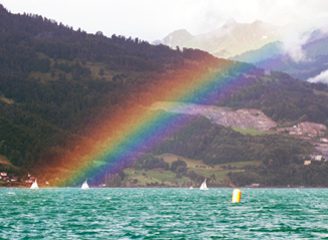 162 athletes from all over the world with their 54 boats arrived at the Castiglionese Sailing Club of Castiglione del Lago to compete at the Sailing Lightning class Championship. These athletes will compete for the World title from Monday 10th to Friday, 14th June.
The Fleet Sailing Club Castiglionese, strong of its 40 years of activity, participates with 4 of the 7 Italian crews in the race.
This event is not only sport in fact the Sailing Club Castiglionese organizes many side events to entertain sportsmen and their families and let them discover Umbrian territory and its beauties. Guided tours of the major art cities of the region, tasting of typical local products, as well as shows and concerts in the gardens of the sports club and the amphitheater of Castiglione del Lago's fortress of the Lion.
It is possible to watch all the races live by logging on to the club's website and the International Lightning Class Association.