Description
"Coloriamo i Cieli" (literally "We Color the Skies") is an extraordinary event for the whole family, to spend together a day with one of the oldest and most fascinating games: flying kites.
During the manifestation, that this year will celebrate its 25th edition, the sky above the Trasimeno Lake literally will turn in a swirl of brilliant colors. From 28th April to 1st May 2017, thousands of kites with the most vibrant colors and many varied forms will fly in the sky carried by wind, for delight and amusement of young and old.
The event will take place as every year in Castiglione del Lago, in particular at the Eleuteri Airport, so named by the eponymous Umbrian aviator.
Exhibitions, meetings, shows, guided tours, markets and more will enrich as always the program of this 2017 edition.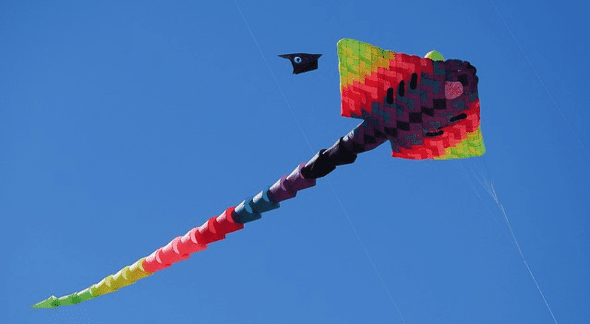 "In the kite I always have seen a symbol of freedom, joy, a message of peace carried by a wind that has not boundaries"
The founders of the event "Coloriamo i Cieli" were inspired by this phrase of Jane Parker, identifying the purest sense of the event with a message aimed to spreading peace and promote the environmental protection.
The event was in fact created with the goal of enhancing the environmental characteristics and the beauty of the whole area of Trasimeno Lake, the 4th largest lake of Italy, nestled between many hills that form a unique and fascinating natural setting.
In addiction, "Coloriamo i Cieli" has increased its success with the participation of hundreds of tourists and curious and really many kites, joining people from different countries and cultures between joy and laughters. When the threads of the kites inadvertently intertwined themselves, in fact, it is easy to have a word with the neighbors, ready to untie the knots together and to sharpen the flight back to their kites.
The event continues to grow, and this year the stands of local businesses and voluntary organisations will accompany the market of the typical products of Trasimeno. Also the guided tours will be of great interest, while sport will be another protagonist with trekking on foot and by bike.
We recall you that the event is free admission !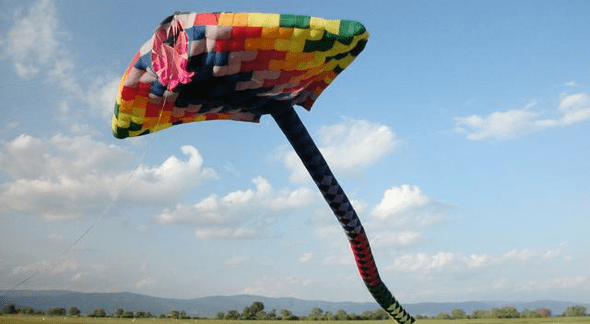 Look at the rich 2017 program in the official site of the event