Description
Città di Castello celebrates the 50° edition of the National Horse Exhibit, one of the most ancient exhibition dedicated to horses in Italy, in program from Friday 8th September to Sunday 11 September 2016.
The manifestation, that will take place in particular at the Autonomy Tabacchi Farm of Cerbara, is going to celebrate the milestone of 50 years of life with great events and initiatives, as always inspired by the tradition of horse.
Families, children, lovers and curious of all ages, will have the opportunity to attend shows, competitions, juggling, entertainment and many events, as well as to admire and buy handmade objects related to the world of horses.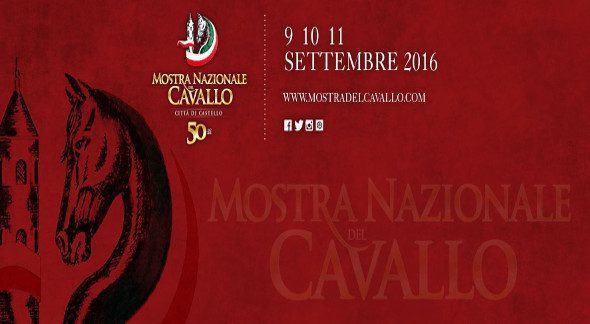 The origins of this show and exhibition are really ancient, because they sink in the Middle Ages, in that year 1032 in which the solemn festivities in honor of Saint Florido were organized. Rides and carousels, horse races, exhibits of wares and cattle that - although with some interruptions - still have lasted throughout the nineteenth and twentieth centuries, affecting agricultural development on the Upper Tiber Valley, to resume forse definitively during the fifties of the twentieth century. Officially, the current National Horse Show was born in 1967 with a municipal resolution, and has been organized every year ever since with an improvement of public and successful.
Central event of the National Horse Show will be the European Senior Championship of the Traditional Monta da Lavoro, a challenge of the highest level in which numerous nations will participate with the best champions of this discipline.
Not to be missed, then, the Night of Stars Gran Gala, with exhibitions by horse inspired by the history, culture and traditions of Città di Castello and of Umbria, thanks to the artistic direction of Nico Belloni.
The great news of 2016 will also be represented by Eco-Nature, the hall of Rural Tourism dedicated to the promotion of a quality tourism based on the respect and the promotion of the environment and rural values. The space of the Eco-Nature pavillon was created to respond to the widespread needs of visitors and tourists to discover unusual places where appreciate the typical products and local traditions, and where actively participate in food and wine tasting, sporting activities etc. So an event that aims to tie the receptive reality and the hospitality of rural world with the passion for environment, nature, gastronomy and outdoor activities in general. The event is sponsored by the Umbrian Region and the main touristic associations, and is held under the sponsorship of Unesco.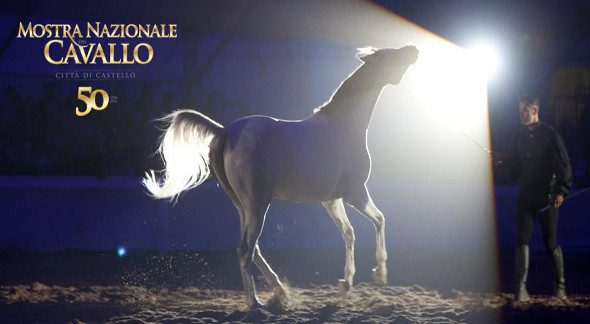 For more informations and to look at the 2016 program of the manifestation, visit the official site of the event!