Description
The onion of Cannara is one of the most famous and valuable products of Umbria. As usual in programme for the 2014 Festa della Cipolla (Onion Festival) many events, concerts and shows will be the backdrop to the tasty dishes served in the Stands.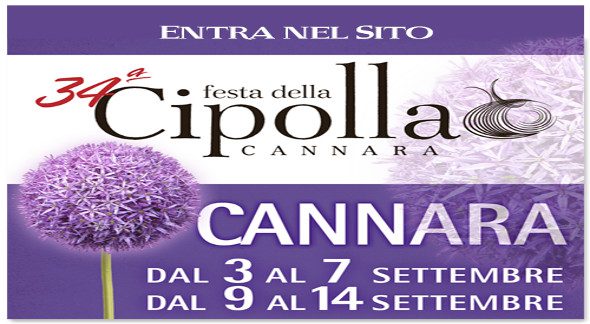 The 2014 Festa della Cipolla (Onion Festival), now in its 34th edition will be held from 2014 September 3 to 7 and from 9 to 14.
Starting from 19:30 in the center of Cannara opening Taverne, from 20:30 instead always in the historic center openings of shows and exhibitions.
In addition to delicious dishes you can participate in performances of live music, jugglers, sports exhibitions, canine, and much more.
The opportunity is great for sightseeing then Franciscans places of Cannara, the Sacro Tugurio and Piandarca, site of the St. Francesco preaching to the Birds.
The Museo of Cannara that will host an exhibition of paintings and in the streets of downtown will repeat the small market with local products.

For the full program see the attached pdf or visit the official website of the event.