Description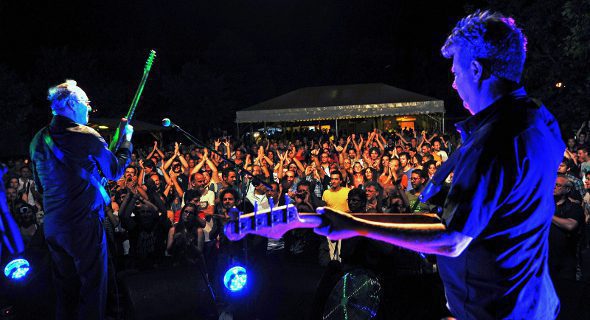 From 18th to 28th July, the sweeping notes of Trasimeno Blues Festival will flood Trasimeno Lake's enchanting medieval towns and charming naturalistic views: a musical journey through the green heart of Italy to meet the best interpreters of the Blues and its contamination.
Various places host the stages of this tour through the various facets of the Black Music: from acoustic to electric Blues, from Desert Blues to Soul, Funk, and Blues-Rock from Afro through the Afrobeat to the avant-garde Blues.
15 different stages for about 30 concerts from dusk to dawn, for the most part with free admission, and a series of events such as exhibitions, workshops, the Cartoon Fest V edition and a vintage music market with street artists.
The warm notes of Blues, combined with the artistic and natural beautiful views, make unforgettable the days spent at Trasimeno in a spirit of joy, peace, love and harmony.
For the Festival's full program we suggest you to visit the Official Site of the event.