Description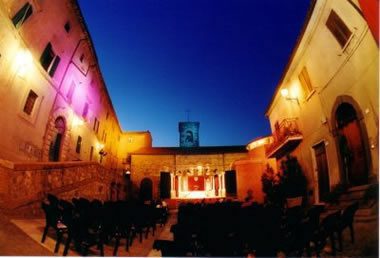 Reserved for non-professional drama companies, Stella d'Oro National Drama Festival Award, was founded in 1996 Allerona because of the small square in the center of the medieval village which lends itself quite as natural stage.
Participation is restricted only to the works of Italian authors, to carry out a specific project: building a true "path" through which lead people to discover all aspects of this form of artistic expression, beginning, of course, from the simplest expressions.
In addition to the works of classical and contemporary authors are gradually proposed lesser known or at least less represented works and works of young authors at their first experience.
Stella d'Oro Festival has a special competition dedicated to monologues whose intent is to offer new spaces to those who often do not have many opportunities to put their works on stage .
The Festival will start on July 20th and will end at August 10th with the awards ceremony.