Description
The 17th January of each year, the figure of Saint Anthony Abate is celebrated around the world. The Saint is the patron of farmers and ranchers, and the protector of animals and pets.
The devotion to the Saint is really strong in Italy and especially in Umbria, where the celebrations are involving many cities and villages. The culmination of the testivities in his honor is the traditional and suggestive blessing of the animals.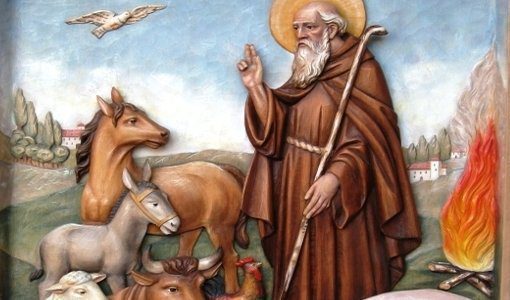 >> Come to celebrate Saint Anthony Abate in Umbria, there are many offers for you!
In Perugia, the Feast of Saint Anthony is held with the blessing of the animals and the procession of the Saint through the streets of the district of Porta Pesa. In particular, this day constitues the final event of the exhibition "The Village in Winter" scheduled from the 7th December 2018 to the 15th January 2019. A rich program of cultural events and initiatives, that includes the renewes "Big Nativity Scene" situated inside the Saint Anthony Church in Corso Bersaglieri, completely renovated with a great setting.
The Feast of Saint Anthony is really felt in Assisi, where the Saint is celebrated with great solemnity. After the distribution of votive bread on Sunday morning, peasants, farmets, shepherds and ordinary citizend bear their pets on parade in the central square of Santa Maria degli Angeli, for the traditional blessing performed by the monks of Porziuncola. The event is scheduled on Sunday 20th January 2019.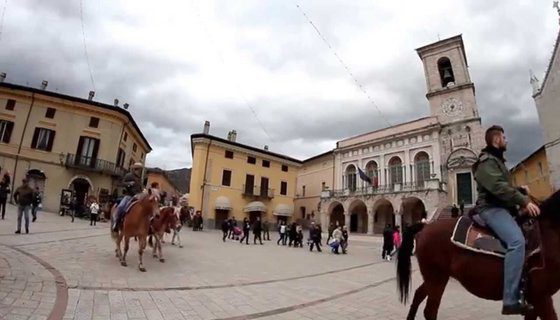 >> The best hotels and farmhouses to stay in Norcia the 17th of January
A deep sense of religion and devotion characterizes the Feast of 17th January in honor of Saint Anthony Abate in Valnerina.
At the town of Norcia, the liturgical celebrations will take place in the Monastery of the Benedictine nuns. Here, the population will be gathered with their animals for the blessing of cattle, salt and wheat, important aspects of this event. There will be also all the pastors of the city for the traditional parade of animals and the auction of the lambs. (Waiting for 2019 confirmation and program)
At Cascia, the Feast of the Saint is included within "Passion for traditions: Feast of the rural traditions of the mountain". This waited event is starting on Sunday 17th January with the holy Mass, which the populations will take part accompanied for the occasion by their animals. Dogs, cats, rabbits, sheeps, horses... will be there for the traditional blessing that will close the celebrations for the Saint. (Waiting for 2019 program)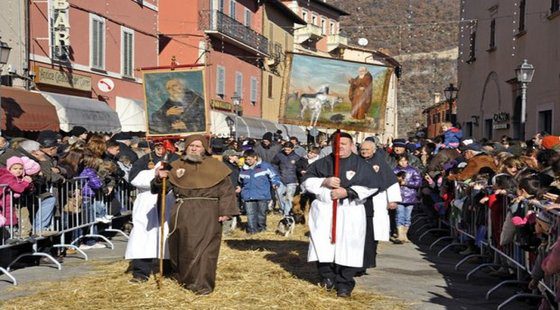 >> Discover Cascia, here the best hotels and farmhouse to stay
The events of the manifestation "Passion for traditions" is carring on the next weekend of January, when Cascia will come back into the time for a real journey in the rural culture and the folk customs.
There will be many tasting of typical products of Umbria and music, with the 40th Interregional Exhibition of Pasquarelle. The event, which will see the participation of about 20 folk music group from all over the Umbria and other Italian regions, strictly in traditional clothing, is one of the most important events of popular music in Valnerina. (Waiting for 2019 program)