Description
The Colle Eletto Cable Car connects the town of Gubbio with Mount Ingino, where the Basilica of St. Ubaldo stands and where the body of St. Ubaldo is kept.
It was built in honour of the eight hundredth anniversary of the death of St. Ubaldo, the patron of Gubbio.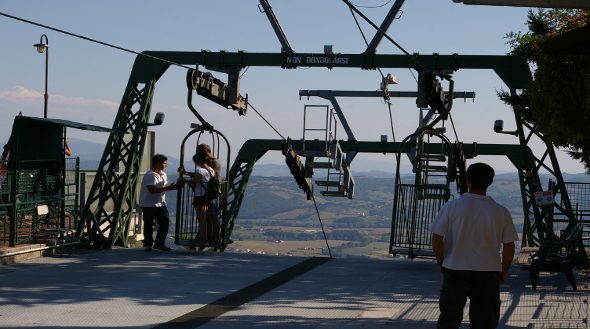 It is called the "Colle Eletto" (chosen hill) Cable Car because Dante gave the hill that name in Canto XI of the Paradiso, where he wrote:
Between Tupino and the water than descends from 
the Chosen Hill of the Blessed Ubaldo,
fertile slope…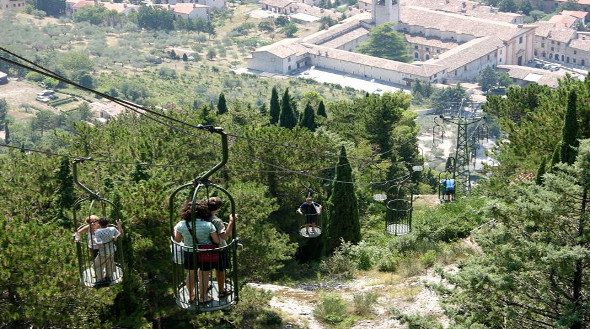 Completely modernised in 1999, the cable car is great fun. It takes about six minutes from the starting station to the top of the Mount Ingino (about 900 mt.). From the top of the mountain, there are wonderful views of the town and the surrounding countyside.