Beschreibung
17th-18th and 24th-25th June, 1st-2nd July 2017 ! 
These are the dates scheduled for the 8th Edition of "Festa della Lavanda" (Festival of Lavender), the famous event organized by the "Lavandeto" of Castelnuovo di Assisi. 
The Festival of Lavender is a unique opportunity to spend a weekend in Assisi, immersed in nature and in the spirituality that only this special place is able to convey. 
Between June and July, with the beautiful Assisi in the background, you can admire the enchanting "Lavandeto" fields of Castelnuovo, with its many varieties of lavender: purple, white, blue, lilac, pink...
A very particular spectacle of colors and shades that looks almost bring us in southern France, in that Provence typically associated with large purple rows fields.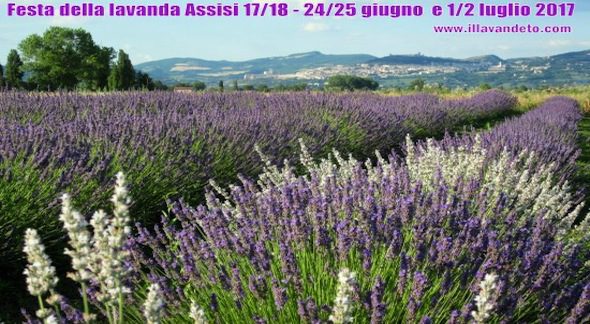 Atmosphere of Provence in Umbria
During the three weekends of the festival, you can walk through the fields to observe and photograph the bloom and its changes. Admission is free, and they will organize four free guided tours for each festival day (approximately two in the morning and two in the afternoon).
Professional photographers and not, can participate at the photo contest organized in collaboration with Cine Fotoamatori Hispellum: in addition to the contest winner for Best Picture, the most beautiful photos will be used to achieve the "2018 Calendar of the Lavandeto".
For the most curious, it will be possible to watch the distillation of lavender and discover how do the essential oil extracted from it. It is a product with many beneficial properties, by the action rebalancing the nervous system (the oil calms anxiety and nervousness, relieves headaches and disorders caused by stress, helps you get to sleep in case of insomnia) to the use in treatments of symptoms of colds, coughs or flu. In addition, there will be workshops to create ointments, of tea preparation, of cultivation of roses.
There will then be an exhibition of "floravivaismo" especially dedicated to gardening lovers, with stands of more or less rare plants. Do not miss the small market of lavender products and quality craftsmen.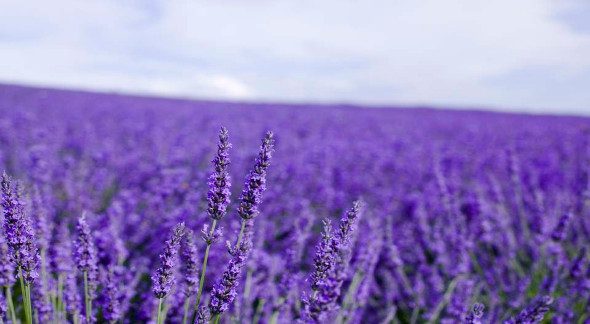 Saturday Night Dinners dedicated to Lavanda
On Saturday 18th and 24th June and 1st July, you can reserve your special dinner dedicated to the Lavanda in three farm houses among the most beautiful of the area. Enjoy the emotion of am outdoor dinner, immersed into the Umbrian countryside, under a starry sky with a panoramic view of Assisi. 
Each dinner will be focused on Lavanda ingredient, with unique dishes like: Gnocchi at four cheeses with the fragrance of lavanda, rice with courgette and courgette and lavanda flowers, crispy pork with the fragrance of lavanda and thyme, bavarese with strawberries and lavanda flowers, creme brulée with lavanda flowers and lavandini of frolla, cream of panna cotta of lavanda and coulis of strawberries.. and much more!
During the event at the lavandeto a food stand will be available, too. In addiction, for lunch you can reserve a special PicNic Lunch for eating in the garden and the fields.
For more information 3293332609 or lavandeto@gmail.com