Beschreibung
Like every year 2013 Fiera dei Morti will take place in Perugia (Pian di Massiano near Minimetro stop) from November 1st to 6th  (from 9 am to 9 pm). The fair will take place also in Perugia's historic center opening at 12 am in Piazza Matteotti.
Do you want to see 2013 Fiera dei Morti and admire the historical and artistic treasures of Perugia? >> Consult now the offers of the best farmhouses near Perugia!
The event is one of the most important of Perugia and one of the most anticipated by locals and visitors. It is the continuation of an event that has lasted more than 750 years. There are written dated 1260 which tell about this Fair that was one of the undisputed most impressive exhibitions in Europe. It was a meeting place for people from different backgrounds, as well as where they exchanged goods, even cultures and knowledge. The spirit of the event has remained intact: it is still a time of celebration and of commerce, a place where it's easy to find something new and curious.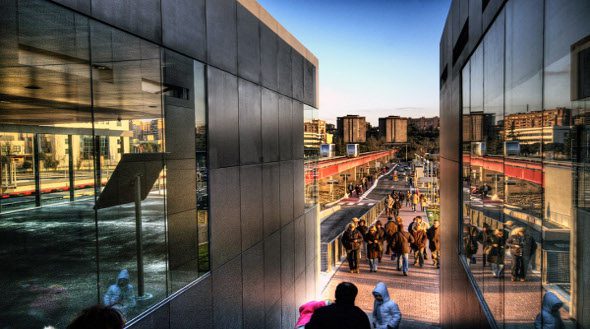 There are last minute offers for hotels in Perugia! >> Click and Consult them immediately.
Pian di Massiano's part of the fair has 518 stands: it is quite impossible not to buy anything! The most popular product categories are the products for the person (clothing and underwear, footwear, leather goods, jewelry, perfume, sportswear, hunting and fishing)  and those for the home (bedding, carpets, haberdashery, household goods, books, paintings and prints), herbal medicine, hardware, car accessories, toys, foodstuffs in general (sweets, meats, cheeses, dried fruit) and rest stops along all routes (porchetta, torta al testo, sandwiches, crepes, roasted chestnuts).
A large space is dedicated to crafts: ceramics, wood furniture, gifts, oriental articles, iron and glass. Farmers mainly sell products of their funds: vegetable plants and garden, fruit, vegetables, honey.
2013 Fiera dei Morti has a section also in the center with 60 stands along Corso Vannucci, Piazza della Repubblica, Piazza Italia , Via Fani  and Piazza Matteotti. In Piazza Italia the 1st and 2 November there will be the 30th edition of mushroom exhibition from 9:30 am to 7:30 pm (free admission) .
The twin cities of Perugia will have their stands in Piazza Matteotti. This year participates Bratislava ( corn dolls , blown glassware , jewelry copper and a food stand with grilled wurst , beer and mulled wine )  Potsdam ( Blaudruck fabrics , felt hats , jewelry ) , and Aix en Provence ( Provencal fabrics , soaps , spices , food and ceramic ).
>> If you've decided to live the 2013 Fiera dei Morti experience you should contact now B&B near Perugia >> click this link.